"FLUX POWER ON THE TAPE ONCE, TWICE NOW THREE TIMES IN LAST 30 DAYS… "
We are almost finished with a detailed report on Flux Power (OTCQB:FLUX) and its Lithium battery - managed by a rather amazing "battery management system" - which makes it the best performing Lithium battery that we could find on the market. "Best" meaning more reliable, longer lasting and most importantly - the least expensive to own.
Their battery is called "Lift-Pak" and it comes in a variety on configurations and power levels. You can read about one of them here: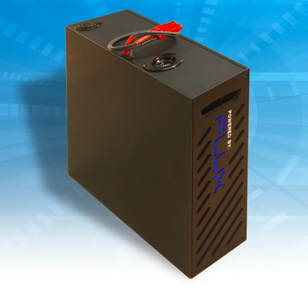 fluxpwr.com/products/lift-pack-250ahe-24.../
While we personally believe Lift-Pak is the best Lithium powered battery on the market, designed by some of Silicon Valley's (and Southern California's) finest engineering and design talent - for now - you'll simply have to take our word for it. Meaning we're not going to explain in detail, why we think it's the best. Not just yet, mainly because we've never felt we had to know the technology behind the technology, to invest in technology.
So we'll save that for a separate technical report.
We will though say the key to their having the best performing product on the market - is via their "battery management" system (NYSE:BMS) - which makes Lithium batteries less expensive to own than lead acid batteries, which are the dominant battery in use today. The "less expensive" claim is something which NO other Lithium battery maker we know can make claim of.
That is why we call Flux's Lift-Pak, the "lead acid battery killer."
Over a seven-year use period, Flux Power estimates the cost of its Lift-Pak Lithium battery is $3,300 vs. $7,300 for a Lead Acid Wet Cell battery and $14,300 for a Lead Acid Gel battery. The cost advantage comes from Lift-Pak lasting four times longer than lead acid batteries and zero annual maintenance costs.
Now before you think how in the world can a tiny Southern, CA company (with a low priced stock) possibly make any inroads into a market dominated by billion dollar competitors, understand this: Flux power is 90% an "assembler" of Lithium battery packs. They can source Lithium batteries (cells) from any manufacturer. And they are not even tied to any specific lithium-ion battery chemistry. In essence, they don't make Lithium batteries; they make Lithium batteries perform better!
Ditto for the battery chargers, which are included in their battery pack - they buy those from several outside sources currently. As for their proprietary battery management system (circuit boards, sensors, etc) there are a limited number of manufacturers, but from a competitive standpoint (because competitors don't have their BMS) it is not an issue.
So this isn't a "who has the best batteries" in the world situation, it's a "who has the best battery management system" in the world. And when it comes to new software management systems and the like, everyone knows we (the US) have the best and brightest minds and we have start-ups which routinely trounce the deeper pocketed foreign competitors. When it comes to technological innovations, it doesn't matter if the Chinese have people working for $0.10 an hour. We design, they make. That is how Flux Power can and will compete. They have the brainpower.
In our view, they're not really competing against the world; rather they are co-operating with the world. They are working around what others make and making it better. This is an important distinction, because Flux Power doesn't now and never will have the desire to build a $100 million Lithium battery factory and try to compete against the Panasonic's of the world. Not going to happen and doesn't need to happen.
Final point, in the event you don't care to take our word for their having the best batteries in the world, take the word of these three industrial customers below, who clearly have the ability to buy lithium batteries from any vendor or any manufacturer in the world. It speaks volumes to us.
(When we raced to add Flux Power (OTCQB:FLUX) Power to the Watch List before Christmas, we just addressed the "story" (or 3/4's of it) behind the stock and why felt it was so attractive at $0.06 (technically we're up 30% in less than a month). The reason we were in such a hurry is that we felt if the stock traded up to $0.20, we could later say we originally found it at $0.06 and investors might be much more interested in our current view and opinion, than if we first talked about it at $0.20 and it was still at $0.20. This is important if we feel the stock is eventually headed back to its old highs, or even half which would put it near $1.00, thought you should know.)
The collection of "new client win" press releases below, addresses some of what we find attractive about the Company (or 1/10th of it) rather than addressing the stock.
We think when you put one and one together (the stock story + the product story), that you'll find Flux Power to be an irresistible play, like we do. It took us less than an hour to determine that we wanted this in our portfolio and everything we've learned (since last September when we first met management) has only bolstered our confidence. They have assembled an incredible crew. The timing is now.
While there are no potential revenue numbers attached to the following press releases from the Company, what investors should take away from them is that "this really works and really is the best" Lithium battery on the market.
(Note: Flux Power was formed in 2009. They began shipping testing prototypes in 2010 and began shipping Federal Motor Vehicle Standards "validated" products in 2011 and shipped 14 Megawatts of power,* in a variety of applications ranging from electrical vehicles, electric boats, and various industry specific applications. They initially targeted the small electric car (NYSE:EV) market and this summer wisely decided to expand to the much larger industrial market.)
==================================================
WESLEY INTERNATIONAL.
2. Flux Power Announces Deal with Wesley International (Tow and Fork Lift Market)
(FORKLIFTS / TOW VEHICLES):
As part of an "industrial initiative" announced in April of 2013, Flux Power stated they would first target the massive Fork Lift and Tow Vehicle battery market. In case you're not aware (why would anyone), there were 944,405 lifts sold last year worldwide, worth some $30.4 billion. That's a lot of batteries. Two of the top 20 makers are based in the US, Yale Corp., from Cleveland, Ohio with $2.5 billion in sales (ranked #4) and Crown Equipment (ranked #5), which sold $2.1 billion worth.
And note the obvious -- batteries need to be replaced a lot more often, than these machines that use them do. Lead acid batteries (their target replacement market) typically last one and a half to two years. Flux in essence has three targets to sell to.
#1. The OEM, meaning the Fork Lift rolls off the assembly line with the Lift-Pak pre-installed.
#2. The Dealer, meaning when you order a new Fork Lift, they ask if you want the standard lead acid battery or the optional premium Lift-Pak, which will save you $1,500 per year, per truck?
#3. Battery distributors who sell replacement batteries for all of the Fork Lifts, which are already out there and which need to continually be replaced. Again you would be asked, do you want to pay a little more upfront, or save money upfront and spend up to $11,000 more over a seven year period, per vehicle ? (and in the real world, the extra upfront would go in a lease or rental agreement).
While the replacement market is naturally much larger than the OEM market, if Flux Power were to land just one of the Top 20 OEM's (Like Yale or Crown) we are of the personal belief that the shares would - well we just can't come up with the right word, for how fast and how high it could go.
This is quite possibly the most important thing for investors to grapple with. Do you take a position before they land a Top 20 OEM (which may never come) or do you wait until after you read a press release, that they just signed a deal which will in essence put them on the map virtually overnight. If you wait, it's highly unlikely you will be able to buy shares - anywhere near these levels. It's a balanced decision.
Hint: Read this press release of who is "testing" the Lift-pak which might tilt an investors decision in favor of NOT waiting.
Lift-Pak Commercial Test Pilot (includes names like ToyotaLift, one of the largest dealers in the South West who gave a testimonial):
fluxpwr.com/2013/05/flux-powers-new-adva.../
Top 20 Lift Truck Suppliers 2013: www.mmh.com/article/top_20_lift_truck_suppliers_2013
Moving along..
Flux Power's has a "24V Lift-Pack" battery which was designed specifically for the material handling lift equipment market. In particular, the Lift-Pack 250 was developed for Class III lift trucks, known as "Walkies."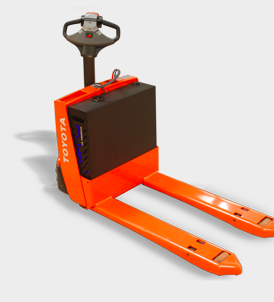 There were more than 250,000 Walkies sold last year.
Costing $3,300 each, Flux Power Walkie batteries alone represent an $925 million opportunity at the retail level for Flux Power, using just last years new sales. Like with class I lift trucks, the number also doesn't count all the batteries that need to be continually replaced, that are already in the field and factory.
One of the oldest (over 50 years), most reliable and well known US based factory material handling manufacturers in the US is Wesley International, which began operations just outside Atlanta, Georgia. Despite strong international competition, Wesley has remained successful in the pallet truck market, primarily due to its ability to produce a wide range of quality pallet trucks in custom widths and in lengths and continues to gain market share presence in the electric utility market.
On November 20th of 2013, Flux Power announced they would be building a 36-volt lithium storage pack, for use in Wesley International's wildly popular "Pack Mule" line of electric tow vehicles used by many Fortune 100 companies. They are used in warehouse, distribution center and manufacturing environments. This would fall under the OEM category.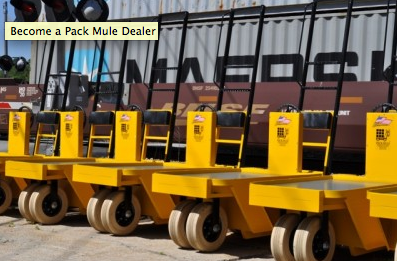 This is the popular Pack Mule: www.packmule.com/electric-tugger/
Full Press Release: Flux Power Expands Distribution Network for Lithium Battery Products and Teams with Wesley Int'l to Develop Lithium Pack for Electric Tow Vehicle Market
goo.gl/BuVXHE
==================================================
PENGUIN AUTOMATED SYSTEMS.
3. Flux Power Announces Deal with Penguin ASI (Unmanned Mining Market).
On December 23rd, Flux Power announced a major validation coup when they revealed they were working with Penquin Automated Systems and Codelco, Chiles largest mining company.
The press release headline sounded a little futuristic, mentioning that Flux Power would deliver a huge 46-Kilowatt, 48-Volt battery to Penquin capable of powering a six-thousand pound, unmanned mining robot, that Penguin was engineering for the Codelco. However this is anything but futuristic.
Underground, unmanned mining has escalated over the past decade. For example, since Inco's (acquired by Vale for $17 billion) automated haulage truck was put underground in 1991, it has hauled 4.5 million tons of ore without failure. The truck uses an on-board computer and video cameras so the driver can sit thousands of meters away on the surface and operate the vehicle using a PC-based software program which simulates the hauler's dashboard.
Penguin is headed up by the number one expert in automated underground mining, Greg Baiden, Penguin's Chairman and Chief Technology Officer. You can Google his name to see he was behind the $300 million Canadian Mining Automation program, which was responsible for nearly all advances in unmanned mining or what he likes to call TeleMining.
Codelco just reported earnings for 9 months of $6.7 billion. So while the mining robot isn't scheduled to be delivered until next summer, rest assured, it will be delivered! This is no Canadian stock play. And Codelco could be a source of untold "direct" business, unrelated to this project.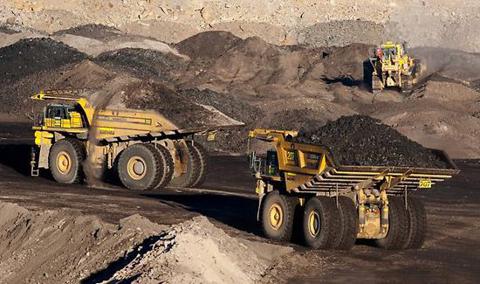 The take away here is #1. If Greg Baiden, one of the top (if not the top) mining technology expert in the world found Flux Power - word is out that Flux Power has the goods. Think about it. Penguin is based in Ontario, Codelco is based in Chile. They didn't look up "Lithium Battery" makers in the Yellow pages and find Flux Power in California. Right?
So while the cash value of this contact may be insignificant, the credibility value is worth millions. Greg Baiden doesn't want his truck for his client Codelco, to die underground - because he chose the wrong battery suppler. That would be embarrassing. It would have been much easier for him to select an older and bigger lithium battery maker. Cost is not an issue here, reliability is and performance is and Flux Power, they determined has both. This is what we mean by you don't have to take our word for it. We are not smarter than Baiden and his team of experts.
Take away #2 is the size of the vehicle to be powered, meaning the Flux battery can power just about anything. Flux Power in the past has sold batteries to power things as small as e-bikes to as large as Semi-trucks. But a six-thousand pound unmanned vehicle, outlines a pretty broad capability range.
And being unmanned, means reliability is an ultimatum, not an option. The cost to send someone underground 2000 feet to work on a battery problem is simply not an option. They are trusting a lot in Flux Power and this wasn't a good old boy hand shake trust. This was a let's go over reams and reams, of testing data trust.
Full Press Release:
Penguin ASI Selects Flux to Deliver High-Power Battery Pack to Power Three-Ton Robot for Mining & Civil Construction.
goo.gl/KdW9uZ
Here are some links about unmanned mining, if you have an interest:
Innovation Nation Series on Tele Mining interviewing Greg Baiden
1. www.youtube.com/watch?v=ZSY_7PyVgBs
2. www.youtube.com/watch?v=uTzFFb53vOc
(at 7:45 in this video, you see a guy on surface operating two mines at once. Very nice.)
3. www.youtube.com/watch?v=1hh0KfcAJ_0
4. www.youtube.com/watch?v=lLxa_PjTzT0
==================================================
HDT GLOBAL.
4. Flux Power Announces Deal with HDT Global (Military Desert) Solar Energy Storage.
This press release pretty much speaks for itself. Takeaway, mission critical MILITARY performance. Supplier chosen, Flux Power.
So not to confuse, Flux Power is not in Solar, but at the same time they are. What the Flux Power batteries can do, is "store" the solar power created from HDT Global solar panels. In homeland applications, Flux Power can have excess energy stored and sold into the gird. In Desert applications, Flux Power can have energy stored and used when needed.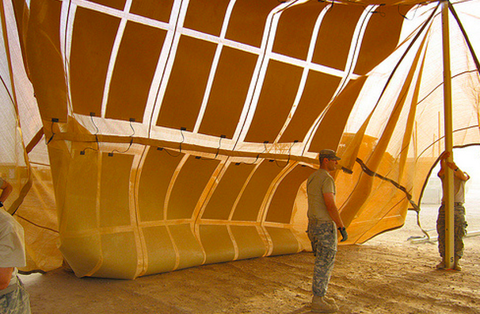 The use of renewable energy is gaining traction with the Department of Defense, which is under budgetary pressure to reduce its fuel consumption. Fuel delivered in theater can cost up to $400 per gallon. The DoD spends $20 billion per year on fossil fuels as the world's largest consumer of energy. For every $10 increase in the price per barrel of oil, the DoD tacks on $1.3 billion to its annual energy bill.
Our favorite quotes from the press release.
"The military has typically relied on generators and costly and hazardous long-distance fuel deliveries to meet their in-field power needs. HDT has integrated Flux's portable power packs into its self-sustaining system that uses solar panels to charge the power packs, significantly reducing its reliance on generators."
Carl Pates, VP of Engineering of HDT, commented, "Flux's portable power packs provide performance, reliability, extended life and durability that meet the needs of today's advanced military equipment. We were sold on their experience, design and technical expertise, the overall performance of their solution and their commitment to customer support. We are pleased to partner with them to deliver an exciting new solution for Forward Operating Base power."
Take a look at HDT's solar tents (for real) go here: www.hdtglobal.com/products/power-generat.../
==================================================
14 Megawatts of power.* We'd like to say 3500 batteries but since some batteries are 3000kw and some larger and because some users have need one battery (a walkie) and some need ten (a electric car), the industry practice is to simply add up all the power.
Disclaimer:
alternativeenergystockreview.ning.com/profile/InstitutionalAnalystInc
Disclosure: I am long FLUX, .
Additional disclosure: See our standard disclaimer tagged at the end of each post, blog or article