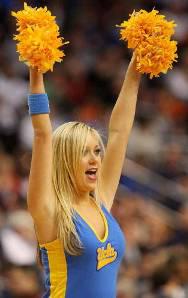 4:15 pm ET: There's so much happening in the market right now that I don't know where to begin. The QE mania that ignited stocks, foreign currencies, and commodities yesterday appears to be fizzling out. Whether this is the end of the "irrational exuberance" (my interpretation) or just the pause that refreshes is the burning question. Perhaps the reason that everything is selling off is that nobody wants to be long over a weekend likely to be fraught with more anti-American sentiment and unrest. This fear could very well be the main reason for today's rise in the VIX.
A brief run-down on the market: Metals extended their gains with platinum (PGM, PTM, PPLT) and palladium (NYSEARCA:PALL) leap-frogging over gold (GLD, IAU) while silver (NYSEARCA:SLV) brought up the rear (surprisingly). The big winner again today was lead (NYSEARCA:LD), up a breath-taking 11%. (Caveat: If you're interested in getting into this fund, please note that its average daily volume is only 600 shares making for a big gap between the bid and the ask prices, so please use limit orders.)
Oil, oil services, oil explorers, and oil producers all shot up again today. Financial media pundits are predicting Texas tea to reach $150 a barrel, especially if tensions in the Middle East continue (thus disrupting production). The prospect of increasing oil prices was just the boost that alternative energy stocks needed. This industry group has been in the dumpster lately and even the highly battered coal mining stocks are seeing some love. Alternative and green energy funds breaking out today are: GEX, PBD, PUW, PZD, QCLN.
In sector news, the banking etf (NYSEARCA:KBE) broke out to a new high following yesterday's breakout of the financial etf (NYSEARCA:XLF). It's no surprise that the IT etf (NYSEARCA:VGT) hit a new high as did Apple (NASDAQ:AAPL) its largest holding (19%). However, I'd be cautious about jumping into either of these issues as the topping tail on Apple could be a sign of temporary buying exhaustion.
In short, the picture for the "risk-on" trade appears rosy, but there are potential upcoming pitfalls that should be not be neglected. The first is the growing tension in the world, especially in the Middle East and in other muslim countries where Uncle Sam is getting kicked in the shins. The second is the economic uncertainty surrounding the upcoming presidential elections, and the third is the projected slowdown in third and fourth quarter corporate earnings. I don't mean to rain on the bulls' parade, but carrying an umbrella "just in case" might not be such a bad idea.
Have a good weekend! Go UCLA Bruins!!!