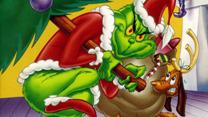 3:35 pm ET: The major averages were able to follow-through on the two day lead established by the Dow Transports (DTX). This rise was accompanied by another drop in the VIX but bullish conviction seems to be lacking as the positive VWAPS are lower than they should be in this type of situation. What this could mean is that this rally may already be running out of steam, so if you're tempted to go long, please do so with smaller position sizes. Remember that the SPX is still firmly planted in the Sell zone!
In commodities, the agriculture funds mentioned yesterday (CORN, GRU, JJA) continue to wither on the vine. The coffee etf (NYSEARCA:JO), which we've been monitoring here for a while, slid to yet another yearly low. The stock broke $35 today and appears its going to test its all-time low (since 2008 fund inception) of $32.40. And has the price of a cup of joe gone down in sympathy? Of course not! (This is a continuing gripe of mine.)
Alternative energy funds have been under a lot of selling pressure in part due to the increasing availability and low price of natural gas. Hitting new all-time lows (since fund inceptions) are thesolar etfs (TAN, KWT) and a clean energy fund (NYSEARCA:PBW).
Several retailers reported earnings today. While current earnings were decent (for the most part), future guidance is a bit worrisome. Michael Kors (NYSE:KORS) provided mixed 2013 guidance, Saks (NYSE:SKS) is expecting Q4 earnings to be flat, and TJX (NYSE:TJX), the owner of TJ Maxx and Marshall's, guided Q4 earnings below expectations. These projections do not bode well for the holiday shopping season meaning that today's strength in the retail sector etfs (XRT, RTH) are but blips in their overall downward trends. We'll get more clarity on the prognosis for holiday sales when Abercrombie & Fitch (NYSE:ANF) and Limited Brands (LTD) report tomorrow. Note that the retail sales figures will also be released on Wednesday.
Correction: Yesterday I mentioned that the PPI and the retail sales figures would be released today; that should be tomorrow (Nov. 14). I misread my calendar. It happens.
Note to Subscribers: There is one new Stock of the Day (another short candidate).