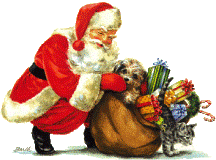 2:35 pm ET: In an on-camera interview this morning, Senate majority leader John Boehner managed to spook the market during his comments regarding the progress--or rather, the lack thereof--that Congress is making regarding the fiscal cliff. As soon as he uttered the word "disappointed" the major averages instantly began to nose-dive. However, the erosion halted shortly thereafter when he finally closed his mouth. Listening to his comments and watching the market react to his words in real-time quickly drives home the point of just how sensitive this market's movement really is to headline risk.
So far, though, the nervousness surrounding the fiscal cliff hasn't stopped the Santa rally although it may have slowed it down a bit. Market internals today are neutral to bullish and there are a few rays of sunshine. The first is that the Dow Transport Index (DTX), a leader in overall market direction, continues to move higher. The second is that the Nasdaq, with its tech-heavy weighting, has risen above 3000 resistance. The last ray of sunshine is really good news for the bulls--should the S&P 500 (SPX) close above 1417 today, it will officially mark its entrance back into the Buy zone. Let's keep our fingers crossed.
In commodity news, the timber etf (NYSEARCA:CUT) along with two water etfs (PHO, FIW) broke out to new yearly highs. Industrial metals jumped especially copper (NYSEARCA:JJC) and palladium (NYSEARCA:PALL) which rose nearly 2%.
Santa's Low-Priced Leaders: Looking for a few low-priced market leaders to ride out this Santa rally? Here are a few of my favorite picks: Capital Senior Living (CSU. $17.80), Redwood Trust (RWT, $16.50), and Hilltop Holdings (HTH, $14.30). All of these stocks have been rallying for at least six months and look poised to continue their upward movement. Since January, CSU is up 140%, RWT is up 60%, and HTH is up 70%. As added gravy, RWT pays a 6% dividend.
Note to Subscribers: There are no new entries but I am researching a Stock of the Day candidate.