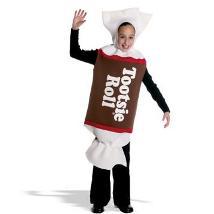 4:00 pm ET: The ISM number reported today came at 49.5 which was lower than expected. A value below 50 indicates that manufacturing is contracting and by inference so is the economy. Naturally, this news did not sit well with investors who chose to take some chips off the table. It appears as if the major averages will be closing at or near the lows of the day with the Dow Transport Index (DTX) heading the decline. Since the DTX typically leads the other major averages, further downward movement is expected. The 5% rise in the VIX reflects this increase in bearish sentiment.
You'd think that a decline in stocks would be a boost for the greenback but that wasn't the case today. The bull dollar etf (NYSEARCA:UUP) broke down violating the $22 support level while the British pound (NYSEARCA:FXB) popped above $159 resistance. Not only did some foreign currencies manage to make the bulls happy but so did foreign etfs. Notable movers were the Turkey fund (NYSEARCA:TUR) and the Thai fund (NYSE:TTF) both of which posted new yearly highs.
Compelling new highs: Stocks that have broken significant resistance levels today on heavier than normal volume include DST Systems (NYSE:DST), Geo Group (NYSE:GEO), Gildan Activewear (NYSE:GIL),and Tootsie Roll (NYSE:TR). Yes, Tootsie Roll really is its own company and today's move could be due to investors who think that because the company sports heavy insider ownership and a lot of free cash, it could very well pay a special dividend before the end of the year. (The company already pays a dividend which only strengthens the special dividend argument.) For more companies that have special dividend potential, please check out this article.
Note to Subscribers: There are no new entries.