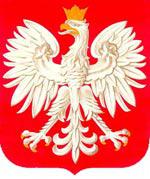 4:00 pm ET: The morning opened with the major averages continuing yesterday's slide (as predicted) but managed to find some footing mid-day. It appears that they might end the day close to scratch giving the bulls a ray of hope for a rally tomorrow. But that's really all it is--a ray, at least if the VIX has anything to say about it. The VIX (a measure of fear and uncertainty) is rising and is not showing any sign of easing, a bad sign for the bulls.
The other bad sign is that the SPX still hasn't managed to close on the Buy side of our Buy/Sell indicator. Until it can do that, I would caution anyone from taking full positions to the long side.
Looking internationally, the Poland fund (NYSEARCA:EPOL) broke resistance while the Turkey funds (TKF, TUR) continue to make new highs. If you're looking to supplement or rebalance your international exposure, you may wish to consider some of these exchange traded funds.
A light blog for today. Santa Kris has some shopping and shipping to do. Manana!
Note to Subscribers: There is one new Channeling Stock.