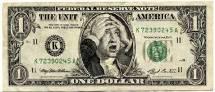 2:15 pm ET: So far, the major averages are stuck in a trading range but if my intraday support/resistance numbers are correct, we should see more upside going into the close, at least for the indexes not named the DTX. That doesn't bode well for a rally continuation tomorrow but as we've been seeing, it doesn't take much to move this low volume market.
The big news today in stocks is Apple's (NASDAQ:AAPL) precipitous drop on the open. The closing of one hedge fund with a massive Apple holding along with other year-end hedge fund redemptions (and hedge funds are heavily long this issue) are putting pressure on the stock. We don't know the size of these redemptions but Apple shareholders should expect selling pressure to continue until the end of the year. Protect your position now if you want to stay long!
In bond news, one Treasury Inflation Protected Securities (aka TIPS) bond fund (NYSEARCA:TIP) has moved to an all-time (9 year) high. Apparently, many fear that continued money printing will spark inflation and they probably are right. The question is not that inflation is inevitable but when will it appear? Sure, this low interest rate environment won't last forever but it could last for the next couple of years. The good news is that while you're waiting for it in the TIP fund, you'll at least earn a 2% dividend which is a lot better than a sharp stick in the eye as well as CD and money market rates.
Important Note: I will be out of town tomorrow so there will be no blog nor subscriber service updates.
Note to Subscribers: There is one new Channeling Stock.