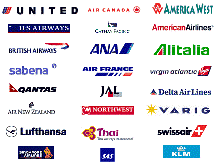 12:40 pm ET: Another day and the bulls are twisting and shouting. Small-cap index RUT (Russell 2000) put in a new all-time high as the market-leading Dow Transport index (DTX) tests its all-time high. A break through this level would signal another leg up in the rally. The only possible cloud in the sky is that the volatility index (VIX) has fallen from a bearish level of 22 to a bullish contrarian level of under 14 in just four days. Historically, a close below 14 signals a turnaround in the market meaning that Monday's open could be met with selling pressure.
But for now, let the good times roll! As we've mentioned previously, the sector to watch is the financials. Financials have been oversold for so long and are one of the last sectors to rebound. The New Yearly Highs list today was predominately populated by members of this sector especially those in the capital markets (investment banks and brokerages) and insurance industries. The most undervalued issues (as measured by their price/earnings ratio) hitting new highs today in the financial sector are the following. (The P/E's are all under 13.)
Capital Markets: State Street (STT, $49), Goldman Sachs (GS, $134)
Commercial Banks: Southwest Bank (OKSB, $12)
Insurance: Aegon (AEG, $7), Amtrust Financial (AFSI, $30), Primerica (PRI, $32), Platinum Underwriters (PTP, $48)
Thrifts & mortgages: BOFI Holdings (BOFI, $29), Provident Financial (PROV, $19)
If you're looking to add some financial issues to your holdings, start your research with some of these. It should also be noted that both the financial etf (NYSEARCA:XLF) and a bank etf (NYSEARCA:KBE) also put in new highs.
In other news, airlines continue to soar. Judging from their recent bullish movement, it appears is if they have a lot more room to run (although I personally have never been a fan of this industry.) One particularly compelling company in this space is Hawaiian Airlines (NASDAQ:HA). It just broke $7 major resistance and is looking to test the $8 level. I do think it'll pass that and from there it could easily go to $9. It's also one of the lowest P/E members in its group with a P/E of under 5.
That's it for now. Have a good weekend!