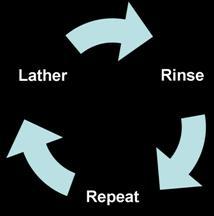 4:00 pm ET: Today's market action can be summed up by "lather, rinse, repeat" with today being a near-repeat of yesterday. The VIX appears to be closing the day with a test of yesterday's low of 13.71. Every time this has happened (since VIX recalibration in 2007), the VIX has popped back up meaning we could see another repeat of today's action tomorrow. Obviously, this cycle is not going to go on for much longer. The market has moved up partly because of beginning of the year portfolio rebalancing and partly because the fiscal cliff was avoided, but both of these effects are waning.
So, is there any fuel left to push the market higher? Yes, and that is the upcoming earnings season which officially kicks off today. We've noted here that the valuation on the S&P 500 is getting rather heady with the P/E ratio now standing at 17. This is 13% over its historical average of 15. The only way for the market to sustain this valuation is for a rise in earnings, making this reporting season especially critical. Long-term investors in particular should keep a close eye on it and if earnings are proving to be less than stellar, then buying portfolio protection would be a prudent move.
Other than continued strength seen in biotech and big pharma (pharma etf PJP continues to advance to new highs), there's not much else of major interest on the equity front. That's it for today!
Note to Subscribers: There is one new Stock Darling and one new Stock of the Day.