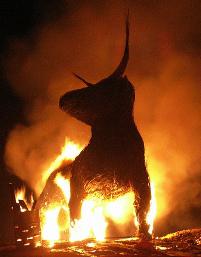 4:00 pm ET: My apologies for the tardiness of today's missive but when a market is so wildly bullish as it was today, it takes three times the amount of effort to slog through it. I mean, where do I begin?
The market theme today was definitely "risk-on", meaning that commodities, stocks, foreign currencies, and international stocks were all up at the expense of US treasuries and the greenback. Foreign stocks in particular did well. In summary:
International stock fund highs: Italy (EWI--can you believe it?), Europe (NYSEARCA:VGK), EAFE (NYSEARCA:EFA), Int'l Small-cap (NYSEARCA:GWX), China Small-cap (NYSEARCA:HAO), Malaysia (NYSEARCA:EWM), Hong Kong (NYSEARCA:EWH), Turkey (NYSE:TKF), Mexico (NYSEARCA:EWW). These would all make good additions to a diversified international stock portfolio.
US Sector stock fund highs: Financials (NYSEARCA:XLF), Insurance (NYSEARCA:KIE), Materials (NYSEARCA:XLB), Industrials (NYSEARCA:XLI), Healthcare (IXJ, XLV), Pharma (NYSEARCA:PJP), Medical devices (NYSEARCA:IHI). Individual outperforming issues in the medical device space were highlighted here yesterday (scroll down).
Notable commodity break-outs: Platinum (PPLT, PGM, PTM), Agribiz (NYSEARCA:MOO), Timber (NYSEARCA:CUT), Global shipping (NYSEARCA:SEA). Note that some of these are breaking second resistance levels on their way to new highs.
Hot stock activity: Foreign banks at new highs: RBS, BBVA, MFG, SCGLY, IRE, UBS, HAFC.
Chinese internet suppliers & services--biggest gainers: BIDU +6%, CCIH +5%, YOKU +10%, SINA +6%.
With so much bullishness both here and abroad, can we expect a continuation of this rally? As mentioned yesterday, the Dow Transport Index (DTX) is still leading the pack lending credence to the bull case. On the other hand, the volatility index (VIX) closed below 14 for the fifth day in a row, something that hasn't happened in over five years. However, the VIX has been known to stay at depressed levels for longer than traders thought possible so we can't rule out a rally continuation, especially as the DTX is looking to make a new historical high (since 1997). Of course, the looming debt ceiling will be a major concern but its effects aren't being felt--yet.
As Scarlett O'Hara said, "Tomorrow is another day." We shall see what transpires.
Note to Subscribers: There is one new Stock Darling and I'm working on some Stock of the Day candidates.