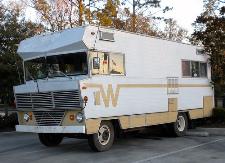 4:00 pm ET: The market took the day to digest recent gains. The major averages are close to testing critical tops and as it's anyone's guess if they'll make it or not, I wouldn't advise putting on full positions until we get the all-clear sign. On the plus side, the Russell 2000 (RUT), the benchmark index for small-cap stocks, shot up to a new all-time high on the first trading day of this year. If this is an augur for how the rest of the year will go, then we're headed for fabulous gains.
Not to be a party-pooper, there are still some major headwinds to consider apart from headline risk (aka Congress dealing with the debt ceiling):
1. The VIX is in contrarian territory (under 14). Historically, it doesn't stay at this level for long.
2. The SPX has a ways to go before it tests its all-time high of 1576. A break through that level would be the final confirmation needed for a rally continuation.
3. The retail investor (read: mom & pop) is entering the market while the "smart money" is exiting. This is rarely a bullish indication.
Today's market internals are still siding with the bulls making the probability of a positive open on Monday (barring any headline risk) very good. Enjoy your weekend and take a look at today's Trade of the Day.
Trade of the Day: Winnebago Industries (NYSE:WGO) makes motor homes (aka campers), in case you didn't already know. The company blew out numbers when in last reported earnings in December. With payrolls seemingly on the rise, the company is poised to take advantage of more discretionary spending as well as the increasing number of baby boomers entering retirement. The stock has been rallying from $6 since November and recently bust through $17 resistance. The stock continues to climb and it won't be long before it tests its next level at $20 (then $25 after that).
The company's P/E of 11 is well under 17 which is not only the P/E of one of its major competitor's, Thor (NYSE:THO), but also the industry average. It doesn't hurt that the CEO has recently purchased shares. The company suspended its dividend during the 2008 credit crunch but perhaps after another good quarter (or two), it might resume paying one..? I'm not the only one bullish on Winnebago; long-time stock veteran Louis Navellier likes it, too. In evaluating the company's report card, he gives it straight A's in terms of Earnings Growth, Earnings Momentum, Analyst Earnings Revisions, Operating Margin Growth, and Sales Growth. [For further info, click here.] Note that there are options available on this stock.
Note to Subscribers: There are two new Channeling Stocks and still working on Stock of the Day candidates.