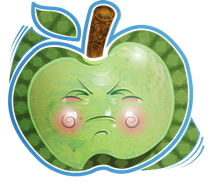 4:00 pm ET: The market opened lower mainly on news that Apple (NASDAQ:AAPL) is cutting back on its parts orders. Readers of this blog would have known that this was already month-old news. So now, the real question is this: What else could have accounted for Apple's fall?
For one thing, reports from the Consumer Electronics Show in Las Vegas (old-timers will remember when it was called COMDEX) depicted a swirl of activity around major Apple competitor Samsung's display center as well as other mobile device manufacturers. Many attendees felt that the lack of any Apple presence hurt the company's image and product cache. Could one reason why Apple was an event no-show be that it didn't want its products to be compared with the competition fearing they might pale in comparison?
Despite all the recent glowing articles regarding Apple's fundamentals, i.e., the mountain of cash it's sitting on, low industry valuation, high projected future sales etc., the market is not treating the stock nearly as kindly as the authors of these articles. The stock has shed nearly 30% of its value since its September peak of $700. Once the stock fell below $600 in late October, it was unable to crack that level again. Today it dropped just under $500 but managed to barely stay above that at the close. Will this $500 level hold? I think it will at least until it reports earnings next week (1/23 after the bell) when (hopefully!) the company will provide a clearer picture of its sales and revenue numbers and earnings forecast. It would help keep the competition (and the bears) somewhat at bay if the company could at least hint at an exciting new product line.
Market & Trade Note: Facebook's press conference tomorrow
Social media giant Facebook (NASDAQ:FB) is scheduled to make a major announcement tomorrow (Tuesday) at 1pm ET. There's a lot of speculation on what they could possibly be announcing (I'm wondering if it will be a joint venture with another tech biggie such as Microsoft (NASDAQ:MSFT)). Whatever it is, though, it could be a major stock moving event. Spec traders might wish to take a small long position tomorrow morning; options traders could place some sort of straddle/strangle if the volatility on the options isn't too out of line.
A quick note on today's market action: The Dow Transport Index (DTX), a leader in market direction, is a whisker away from breaking its all-time high of 562.77. A break of that would be cause for the bulls to break out the champagne. In other news, shares of uranium and nuclear energy etfs (PKN & URA) broke resistance and are looking to trade higher. [Full disclosure: I went long the Uranium & Nuclear energy etf (NYSEARCA:NLR) a month ago at a price of $4.52, which just so happens to be today's closing price.]
Note to Subscribers: There are three new Stock Darlings. Please note that this database has purposely never been weeded out (as it was designed for medium to long term holds) but as it is growing in size and becoming cumbersome, I just might do so in the near future.