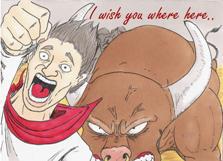 4:00 pm ET: Whew, what a day in the market! It almost had a circus-like feel what with Facebook's (NASDAQ:FB) media event and Apple's (NASDAQ:AAPL) big decline both vying for the center ring. Facebook's announcement that it is incorporating a graphic search engine into its mobile application apparently wasn't what investors were hoping to hear as they sent the shares spiraling down more than 2.7%. But that wasn't close to Apple's loss of 3.2% which came on no news at all.
Yesterday, I opined that I believed Apple could hold the $500 level, at least until it reports earnings next week. The stock typically enjoys a pre-earnings run-up and the fact that it is violating its historic pattern should be a cause for concern. Add to that its drop below $500 and what we're seeing here, folks, is a change in investor perception. The company's armor has been pierced and it's not the invincible juggernaut of days gone by. Are the white knight's days numbered?
In sector news, holiday retail sales came in better than expected. The good news bolstered many retail stocks especially Big 5 (BGFV, +13%) which received a boost from a big increase in holiday sales and Express (EXPR, +23%) which raised Q4 & FY13 guidance (the company's next earnings report is in March). The good news not only lifted the retail etfs (XRT, RTH) but raised the consumer discretionary etf (NYSEARCA:XLY) to a new all-time high (since late 1998 inception). Healthcare providers and selected regional banks continue to ride the rising tide.
Turning towards commodities, platinum shot up as one of the metal's biggest miners, Anglo-American (AAUKY, -3%) announced that it is shutting down two of its largest producing African mines resulting in an annual decrease of 400k troy ounces or about 5% of global demand. Although the news sparked a jump in the other precious metals, today marked the first time in nearly a year that platinum is trading at a premium to gold. One has to wonder if today's announcement wasn't foreshadowed by platinum's recent stealth rise...
In closing, it appears as if the bulls are now fully strapped in to the driver's seat as today marked a critical (and surprisingly under-reported) technical event: The Dow Transport Index (DTX) hit a new all-time high. The DTX is widely considered a leader in market direction and today's new high is considered by technicians to be a very bullish indicator. Yes, we still have the debt ceiling issue hanging over us like the Sword of Damocles but lately it does seem as if there's always a black swan waiting to be awakened.
Trade Tips: The bulls are running!
If you're not yet invested to the long side, now is definitely the time to begin building positions. Since volatility is very low, it's an excellent time for options players to buy LEAPs on your favorite stocks and also a good time to buy some long-term put protection--just in case.
Note to Subscribers: There are two new Stock Darlings.