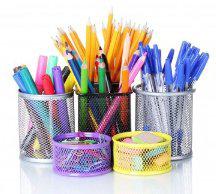 4:00 pm ET: The market spent the day consolidating, although decent gains were made in many individual issues. Shares of Apple (NASDAQ:AAPL), one of yesterday's losers, rallied 4% to push the price back over the $500 mark. This action is likely due to investor "hopium" that occurs every quarter just before its earnings announcement (1/23 after the bell). (Options players should note the increase in implied volatility in Apple options, especially those on the buy-side.)
On the other hand, Facebook (NASDAQ:FB) shares did a face plant, losing about 1% on the day. It appears as if investors and analysts are confused as to how the company's new graphic search engine (announced yesterday amid much fanfare) will add to revenues. I think there needs to be more clarity on this issue before the stock can make a meaningful advance.
Today's market hot spots
International stocks: It's still Thanksgiving for investors in Turkey. Two US-traded Turkish stocks on the move are Turkish bank Turkiye Garanti (OTCQX:TKGBY) and mobile operator Turkcell Iletisim (NYSE:TKC). Both stocks have been rallying since last June and moved up another 2% today. Don't worry about them being overextended as they are both are a ways away from their historical highs. It's tough to go wrong with foreign mobile carriers, and Greek wireless telecom provider Hellenic Telecom (OTCPK:HLTOY) is no exception. This stock has also been a fantastic performer gaining over 3% today. The stock got crushed during the credit crisis, dropping more than 95% from its 2007 high of $19.46. At under $4/share, it still looks like a bargain.
Stocks in recovery: Shares of gun makers Sturm-Ruger (NYSE:RGR) and Smith & Wesson (SWHC) felt the brunt of negative sentiment following the Newtown tragedy. Both issues have been recovering from their recent lows with today marking an influx of buyers. The buying pressure sent both stocks up 5%. Of the two, Sturm-Ruger boosts a better chart as well as a 3% dividend.
On an economic note, if the charts of office supply chains are any indication of business expansion, then things are looking pretty good. Shares of OfficeMax (NYSE:OMX) and Office Depot (NYSE:ODP) both hit new highs today on twice normal volume while shares of Staples managed to move through resistance. Of the three, Staple's chart is the least compelling right now as it has some significant resistance to clear before I'd be a buyer. The other two sport much better charts and OMX pays a 0.75% dividend to boot.
That's it for today!
Note to Subscribers: There are two new Stock Darlings and one new Channeling Stock.