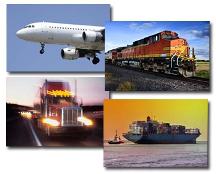 4:00 pm ET: Apple's rotten earnings release yesterday caused a major sell-off in the stock (-12%) putting the kibosh on the Nasdaq. While Apple (NASDAQ:AAPL) was the major party pooper, it was aided and abetted by its parts suppliers. But none of this stopped the mighty transport index (DTX) from advancing and while there's no sign of it letting up, the other averages are showing signs of fatigue. Add to this the fact that the Volatility Index (VIX) saw the upside of 13 for the first time in four days and some profit-taking could be in the cards very soon. Hey, the S&P has advanced nearly 100 points (+7%) in three weeks--that's an annualized return of 120% (not that's not even including dividends)! Compare it with its historical return (including dividends) of 14%. Of course, we probably won't see this return this year but the number does help put the magnitude of its recent gain into perspective.
There is still a lot to love about this market. Most sectors are moving up with the exception of precious metals and their miners, especially the gold miners. The entire group has been in a slump since September when it began to fall several weeks before gold itself. On the flip side, the transport have been steadily chugging higher and today they experienced their best gain in weeks helped in no small part to Swift Transportation (NYSE:SWFT) which blew past its earnings and revenue estimates. The news attracted many new shareholders as the stock gapped up a whopping 28% on 13 times normal volume causing it to easily bust through $12 resistance. This action was echoed by others in the industry: J B Hunt (JBHT, +6%), SAIA (SAIA, +4%), Old Dominion Freight (ODFL, +3%), Canadian Pacific Rail (CP, +2%). These, too, shot up into blue sky territory.
Pairs Trade Idea: This bullish action in individual transport issues was reflected in the Transport etf (NYSEARCA:IYT) which gained 2% on the day. For those of you who enjoy pairs trading, buying the IYT and shorting one of the gold mining etfs (GDX or GDXJ) could be an attractive bet. If you don't like shorting stock you can play the short side with puts, providing you've had options trading experience. (Go to the CBOE website for information on options trading.) Both the GDX and GDXJ have fairly liquid options with the GDX's being the most liquid. You could also play the long side with call options on the IYT, but note that its option field isn't nearly as robust. The good thing about using options to put on this trade is that it lowers your cost basis; the bad news is that all options have a built in time limit so please buy the longest dated option you can afford. Just in case.
Note to Subscribers: There is one new Stock Darling.