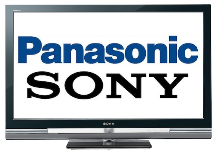 4:00 pm ET: Negative political developments in Europe over the weekend pushed the major averages off a cliff on the open. They managed to find their footing around midday but their slow upward trek was halted as sellers stepped in near the close. Although the market is down, trading volume was light indicating that the bears aren't ready yet to take control. Today's dip could be nice buying opportunity for the bulls but a rising VIX is cautioning me to wait until the market begins to turn up before adding to existing positions or initiating new ones.
Market Highlights: The "flight to safety" trade was in play today with the dollar strengthening against foreign currencies. Many country etfs experienced sell-offs especially the Italy fund (NYSEARCA:EWI) and the Spain fund (NYSEARCA:EWP), the two countries that generated this weekend's bad news. Shares of these two issues shed over 5% with both gapping through recent support levels. On the flip side, Japanese stocks got a lift from the depressed yen (caused by forced devaluation by the Bank of Japan), especially Panasonic (PC). Earlier, the company surprised Wall Street by turning a profit mostly due to cost-cutting measures. The good news gave the stock a 12% boost. Competitor Sony (NYSE:SNE) rode the wave with its shares rising over 2%. Both of these stocks have been on the comeback trail for several months and today's lift only served to reinforce a continuation in upward momentum. However, both do face significant product issues and it's unclear to me how far they'll be able to cruise on yen devaluation alone. If you're looking to get into either of these issues, please do your due diligence and scale into your positions.
Note to Subscribers: There are no new entries but I'm looking at some Stock of the Day candidates.