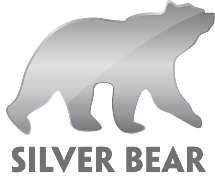 4:00 pm ET: The major averages finally took a much needed coffee break. Following a slide after the open, buyers stepped in reversing the downward movement. But the rally was cut short when the minutes of the previous Fed meeting were released at 2pm ET. Judging by the precipitous drop, one would think the Fed was thinking of raising interest rates but in actuality, the Fed merely hinted that some members may be thinking of changing their stance regarding current quantitative easing policies. Just the whiff that money printing may come to an end sometime in our lifetime was enough to spark a broad-based sell-off. Not only did the major averages manage to erase recent gains, but the VIX shot up reflecting increasing apprehension on the part of investors. Lately, what's been good for stocks and commodities has been bad for the dollar and treasuries, and vice-versa. So it's not surprising to see the dollar and treasuries strengthening as stocks and commodities sold off.
Does this mean there's more downside for the market? If the Dow Transport index (DTX)--a leader in market direction--breaks current support at 590, then I'm afraid we could see a further decline. Right now, the VIX is still below 15 which is still bullish but another move like today's will move the mood-meter towards the neutral zone.
Trade of the Day: Silver wary
Stocks may find a bottom in the near-term but I'm afraid that holders of precious metals will experience more pain. The financial media made a big deal out of today's death cross in gold (see below), but technically silver was the biggest loser as its exchange-traded funds all broke support/resistance levels. If you want to take a speculative position on the further decline in silver, I'd recommend taking a short position in a silver etf such as the SLV or a long position in the levered bear etfs such as ZSL or DSLV. Please note the perils of levered etfs and trade accordingly. (SeekingAlpha.com has some excellent articles on this subject.)
Currently, the SLV is trading at $27.6. It's next support level is at $26. The options field for the SLV is very liquid so options traders may wish to consider a put position.
(Note: A death cross is when the 50 day moving average crosses below the 200 day moving average; a golden cross is just the opposite.)