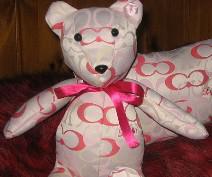 4:00 pm ET: Apparently, two days was all the respite the bulls needed before charging right back. The VIX fell back down to its previous level signifying investor complacency. From the looks of it, there are no sequestration fears here. Well, not yet anyway...
I've spent the entire morning rooting around trying to find something interesting to write about. Other than the fact that high-end handbag and accessories maker Coach (NYSE:COH) made the Yearly Low list on no news, there's not much else to report. Have a good weekend!
Note: There will be no blog next week as I will be on vacation.