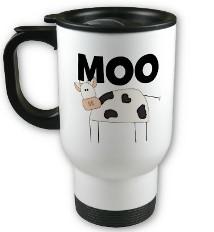 4:00 pm ET: The market took a dive this morning apparently on the news that Cyprus may seize deposit funds held in its banks to help finance a bailout. Apparently the folks who thought up this plan didn't think that it could shake up investors across the globe who fear that if it happens in Cyprus, it could happen anywhere. Should it prove to be the case, then the only safe place for cash is indeed in the mattress. But should one take today's announcement from a tiny island seriously or should it be lumped into the "Mouse That Roared" category?
Well, if anyone is to have any faith whatsoever in a country's banking system, this proposed solution can't even be entertained. Perhaps that's what more rational heads were thinking as the major averages began retracing their opening losses. The advancement lasted until the credit markets closed after which another sell-off occurred. I do think, though, that mixed in with today's headline news is the beginning of a much-needed consolidation which we noted here on Friday. Today's pop in the VIX (volatility index) underlined the headline risk jitters but at 13 and change, it's still well in the bullish zone, so don't fret just yet!
Trade Notes: Coffee & Cows
Today's trading theme was risk-off meaning that bonds and the greenback did well at the expense of pretty much everything else. Getting a really big boost today were muni bonds. They've been unloved as of late and perhaps today's 1% to 3% rally is a sign of an impending comeback.
Commodities for the most part did not fare well at all. Industrial metals were among the worst performers: Base Metals fund (DBB, -2%), Industrial Metals fund (JJM, -2.3%), Nickel (JJN, -2.9%), Copper (JJC, -3%), Aluminum (-3%), and Tin (JJT, -4.5%). In agricultural commodities, both the Livestock etf (NYSEARCA:COW) and the Coffee etf (NYSEARCA:JO) slid to new all-time lows (since 2008 inception). If you're too chicken to short either of these latter two, stick them on a watchlist in the event of a turnaround.
Subscriber Notes: There's one new Stock Darling