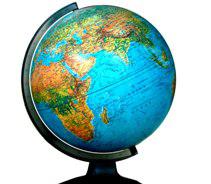 4:00 pm ET: Yesterday we noted that bulls may be retreating as the bears advance and today the bears not only advanced, but nearly massacred the bulls. The high negative value seen in today's VWAPs indicates that institutions are beginning to lighten up their holdings. If they're starting to run for cover, so should you. Sure, we could get another rally before summer but it seems as if we're stuck with downward momentum for now. Right now the major averages are sitting on support; a break below these levels will likely send them down to their next support levels which are the following:
S&P 500 (SPX): 1540
Dow Transports (DTX): 580
Dow Industrials (DJIA): 14400
Nasdaq: 3100
Russell 2000 (RUT): 895
Bulls should seriously think about booking profits and hedging long positions. Remember that put options on index tracking stocks offer a fairly inexpensive form of insurance. For example, for portfolios heavily weighted in large cap stocks, use options on the SPY or DIA; to hedge a portfolio of small-cap stocks, use the IWM; and for a tech-heavy portfolio, use the QQQ. If your portfolio is composed of a mixture of stocks, use a mixture of the above vehicles in the same weighting as your portfolio. If your portfolio only contains a few names, you can also choose to buy puts on each one provided it has options and they are liquid. If you don't know how to use options, you could take a position in exchange-traded funds that are the inverse of the ones that comprise your portfolio. Please note, though, that you'll be paying more for this type of insurance and as with any futures-based product (which these are), there is a significant risk that the fund will not perform according to the inverse of the long index. There are many articles written on this subject so please do your homework first before adopting this (or any) approach.
Hot & Not
Bullish action was tepid to say the least today, but there was one bright area--foreign stocks. The ones lighting up the New Yearly Highs list were mostly found in the consumer staples sector: Netherlands based grocery retailer Koninkluke Ahold N V (AHONY, $15.80), Japanese beer and beverage maker Kirin (KNBWY, $16.23), French cosmetic maker L'Oreal (LRLCY, $32.69), and Swiss-based food and beverage maker Nestle (NSRGY, $73.64). The other name is Swiss-based drug maker Roche (RHHBY, $59.51). All of these issues have been in major rally mode for over the past six months and while momentum is still on their side, Kirin and Roche are looking toppy. Also, Kirin's P/E is a whopping 180 and unless there's some compelling reason for this high valuation, I'd recommend staying away from it. (There's been a lot of consolidation in the beverage business and Kirin's high valuation could be due to speculation of a take-over but I don't have any evidence pointing to this.) In short, what the market is telling us is that investors are beginning to look outside the US for growth. [Trade note: These issues trade here as American Depository Receipts (ADRs) which usually have lower trading volumes so please use limit orders when buying or selling although Nestle and Roche sport decent volumes (500k+).]
The bears continue to pummel commodities, especially metals and mining stocks. Today's New Yearly Lows list was populated with no less than 30 miners, most of them in gold. This industry group continues to bite the dust and I would stay well away from taking any long positions until it consolidates and begins moving back up again. You can do serious damage to your portfolio by trying to catch a falling knife!
Subscriber Notes: There are no new entries. Please note that I do not give exit recommendations on the Stock Darlings or Stock of the Day picks, so please review your positions and formulate your own exit plan.