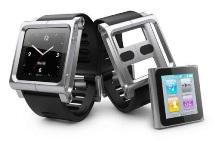 After 4:00 pm ET: The major averages continued to defy gravity in spite of last Friday's dismal jobs figures. Market internals are all flashing green, though not yet at bullish extremes. There's still more play in the VIX as well as the Trin, and positive VWAPs aren't close to hitting an extreme--all of these are signs of a rally continuation.
The question now is: How high can the market rise? The S&P Policy Committee is calling for 1670 by year-end and they tend to be conservative -- and right. This year's average EPS (earnings per share) is expected to go to $111.13 up from $103.47. That's bottom up. S&P says the technicals also support 1670 after a bounce off 1520-1530.
Despite the rosy outlook, there are sure to be bumps along the way. Alcoa (NYSE:AA) is kicking off this quarter's earnings season today with some of the major banks reporting later in the week. Weaker than expected numbers especially out of the banks could put a serious crimp in the bulls' swagger. We'll just have to wait and see.
Trade Idea: Is wearable computing coming of age?
What with the hoopla surrounding Google glass and the mystery surrounding Apple iWatch, institutions are taking a hard look at the wearable computing space. Making major headway in this area is Himax Technologies (HIMX, $5.81). The market for wearable computing devices is predicted to reach 70 million users by 2017 and with this explosion in demand, it may be difficult for a fledgling company to increase production fast enough. In a recent presentation at the Technology & Beyond Conference, Himax indicated that it is already supporting a rate of production that will be able to meet expected demand.
Share price has been rising steadily from its $1.50 low last August (an increase of nearly 290%!). Trading volume was several hundred thousand shares per day but exploded when the stock broke out on March 5th with over 18 million shares changing hands. Since then, volume has been markedly heavier (over 3.4 million shares on average) showing that institutions are starting to get involved. According to a must-read article posted today on SeekingAlpha.com, the author makes the following conclusion regarding Himax's prospects: "HIMX is a $914 million company that has more than just one or two things going for them. The company's extensive production record, its nearly 2000 patents and the partnerships with several multi-billion dollar companies allows HIMX to be a reliable option for larger companies looking to develop wearable computing devices. With the broader technology market moving in the direction of these smaller devices, HIMX seems to be perfectly positioned for a growth in mobile computing whether by smartphone or wearable computing - or both.
With customers in Taiwan, China, Japan, Korea, Europe and the US, HIMX has consistently demonstrated that they are not a single contract company with all of its business in one place. The corporation is a diverse technology company experiencing consistent growth. HIMX is a stock to watch throughout 2013 in my opinion and is poised to breakout to even greater levels pending future partnerships with major companies. It is not hard to see HIMX as a future multi-billion dollar company as Asian mobile computing markets emerge and the wearable computing market becomes a reality."