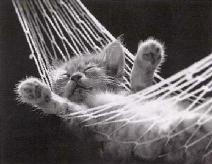 4:00 pm ET: All cylinders are firing in this rally as many sectors continue to steamroll to new highs. Today's biggest winners were specialty retail (NYSEARCA:XRT), biotech (IBB, BBH, FBT), healthcare (IXJ, IHI), consumer discretionary (NYSEARCA:XLY) & staples (NYSEARCA:XLP), telecom (NYSEARCA:VOX), gaming (NYSEARCA:BJK), insurance (NYSEARCA:KIE), aero & defense (NYSEARCA:PPA), utilities (NYSEARCA:XLU), financials (NYSEARCA:XLF), and media--whew! Aside from nearly every US sector, the biggest winners came from overseas, most notably Greece (GREK +4.9%) and Japan (EWJ, +1.2%).
I've been harping on moving into Japanese stocks since March 11. If you had picked up some of the issues mentioned on that date, you'd be doing quite well especially Mitsubishi Financial (NYSE:MTU) and Sumitomo Mitsui Financial (NYSE:SMFG). Since that time, these issues have gained 15% and 10% respectively. Mizuho Financial (NYSE:MFG) has been the only one that hasn't done much of anything (down 2%). If you're thinking of jumping into Land of the Rising Sun stocks, I want to warn you that a topping tail formed on the Japanese etf (NYSEARCA:EWJ) today which is a bearish candlestick pattern. Unless you have a fundamentally compelling reason for getting into a specific issue, I'd recommended waiting until the EWJ begins moving back up again.
On a broader market note, the Dow Transport Index (DTX) is starting to lose steam indicating that the market may be ready to take a catnap. It's long overdue!