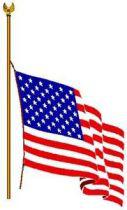 4:00 pm ET: There's little to be cheery about on today's quintuple whammy* of gloom and doom. The market started the day on a sour note with gold, silver, and basically all other commodities gapping down on the open. Last Friday, gold broke $1500 major support ($150 on the gold etf (NYSEARCA:GLD)), blew right through minor support at $1400 and is currently testing $1300, another minor support level. Silver fared even worse. Today, the silver etf (NYSEARCA:SLV) broke major support at $25 and is heading straight for its next support level around $17.50. However, this is a minor level and I would not at all be surprised if it blows right through that, too. Judging from the overall momentum of the moves and today's extreme rise in volatility (which we'll get to next), I'd say it gets there sooner rather than later.
Speaking of market volatility, the VIX gained a whopping 43% over yesterday's close. That's the biggest one day gain since February 25th. The index blew through the bull mark of 15 and is now solidly into the bull/bear demilitarized zone at 17. A rise above 20 would signal a hand-off in control from the bulls to the bears. Yes, Virginia, today could be the start of the "Sell in May and go away" scenario, especially given that today's tragic headline news regarding the bombing at the Boston marathon can only add to investor uncertainty and increased volatility.
Although volatility and gold garnered most of the attention from the financial media, the really big news went unreported. The Dow Transports (DTX), widely considered a leading indicator in market direction, broke a major support level at 600. It appears to be making a series of lower highs and lower lows which is a bearish chart pattern. This doesn't mean that tomorrow will be another stinker but rather that the overall trend is moving in a downward direction. The index is only ten points away from testing minor support at 580 and should it breech that, then a slide down to last autumn's 480-520 area of consolidation is not an unreasonable expectation.
I hope today's market action was a wake-up call to all of you perma-bulls. Sure, this could be just a minor shake-out but the augurs are indicating otherwise. If you haven't taken measures to protect your long positions, now is the time to do so. Book some profits and buy some puts--Dr. Kris is wagging her finger at you!
*Quintuple whammy: 1. Dow Transports break major support; 2. Big rise in the VIX; 3. Continued break-down in precious metals and other commodities; 4. Tragedy at the Boston marathon, and last but certainly not least; 5. Tax day!