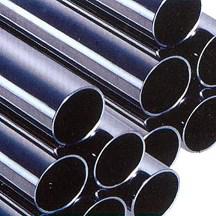 4:00 pm ET: The market took another dive today on heavy volume. Monday's down day was also marked by heavy trading whereas in the past several months, sell-offs were light. What this means is that the bears are trying to cut into the bulls' dance card, and if the downward trend in the market leading Dow Transport Index (DTX) is any indication, they may succeed. However, they're not cutting in without a fight. Today, the bulls were able to stop the decline just in time for all of the major averages (excepting the DTX) to close above recent support levels. However, they may not be able to prop up the party too much longer and a break in current levels would mean that the bears are taking over. Specifically, these support levels are the following: S&P 500 (SPX) 1500, Dow Industrials (DJIA) 14500, Nasdaq 3200, and Russell 2000 (RUT) 900. Moreover, mounting volatility is a sign that the sentiment is shifting, so be careful out there!
Today's Bearish Action: Steel on the slag heap
Virtually all commodities have been hemorrhaging but none more so lately than the metals and miners. Adding to the ongoing slide in gold and silver, the steel etf (NYSEARCA:SLX) finally joined the club by breaking major support at $40. If you have a long position in this instrument, it would behoove you to monitor it closely. A further decline in price and I would recommend exiting the position entirely or at least buying protective puts (but please note that the SLX's option field is not very robust).
That's it for now.