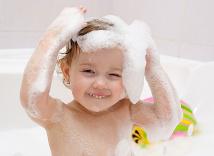 4:00 pm ET: Wash, rinse, repeat. That's been the tone of the market for the past few trading days. I don't have much to add to what's already been said, except that I am a bit surprised that the market held up considering the worse than expected GDP number that was released earlier. (It came in at 2.5% instead of 3%.) Apparently, money printing trumps fundamentals but there will come a time (maybe soon) when investors feel the market is overbought. Right now there's no way to tell. Market internals show the bulls and bears duking it out and it's not clear who has the upper hand. Perhaps the fact that the bears are have made it past round three is an indication that they might deliver the one-two punch to end the bulls' run.
In other news, solar stocks continue to advance and homebuilders are bucking up after a brief slump. Precious metals took a breather after this week's rebound off of oversold levels. Oh, I forgot to mention that the pound sterling etn (NYSEARCA:FXB) broke $152 resistance yesterday. Upward momentum seems to be on its side and a move to the $161 level could well be in the cards.
That's it for now. Next week there probably won't be a blog until Thursday as I will be attending the NAAIM conference in Denver.
Weekend reading suggestion: It is rumored that there will be an article on me in tomorrow's weekly edition of Barron's, both online and in print. Here's a link to their website: online.barrons.com/this_week