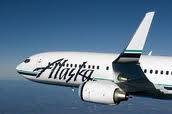 4:00pm ET Another banner day for the bulls as the S&P 500 (SPX), the Nasdaq, and, most importantly, the market-leading Dow Transport Index (DTX) reached all-time highs. Both the small-cap Russell 2000 (RUT) and the Dow Industrials (DJIA) are having problems breaking through near-term resistance. For the Russell that level is at 960 and for the Dow it's 15000. Leadership from the transports is indicating that these resistance levels may be toppled as early as tomorrow. Both the VIX (volatility index) and the Arms Index (Trin) indicate that this market still has room to run in the short-term.
Today's Notable Market Action: Airlines continue to soar
Domestic airlines continue to fly higher and technically show no sign of leveling off. It seems as if there's an etf for virtually everything and one would think there would be one for the airlines. Well, Guggenheim did have one (ticker symbol FAA) but they closed it a couple of months ago. So, the only way to get in on the action is to buy the individual names.
Most of the airline issues are now trading at P/E's on par with the S&P 500's P/E (15-17 range).Southwest Airlines (NYSE:LUV) P/E is 28, quite a bit higher than the rest of the field. I'm not sure why this is so; they may be better at hedging their fuel costs and expanding margins but this is just a guess. Although LUV's chart is still very bullish, I'd rather pack my money into Alaska Air (NYSE:ALK). The company sports one of the lowest P/E's (15) in the industry and technically it has a great looking chart. Today, the stock broke out to a new all-time high on twice normal volume. As always, please do your own due diligence and know your risk tolerance before investing.
Subscriber Notes: There are two new Stock Darlings.