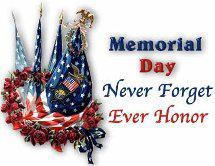 4:00pm ET: The market maintained yesterday's status quo as both Wall Street and Main Street checked out early. The major averages ended the day higher with the notable exception of the Dow Transport Index (DTX). Being a leader of market direction makes this a cause for concern but the fact that it hung in there and the VIX was able to back off of yesterday's advance is encouraging. Perhaps the past week's consolidation was just the fuel needed to stoke a further rally but the P/E multiple of just under 18 on the S&P 500 is becoming rather rich.
Next week is chock full of economic landmines including the revised GDP figure on Thursday and personal income, Chicago PMI, and Michigan consumer sentiment numbers on Friday. These could be very telling as to how the Fed may react in the next few months. Numbers indicating growth could actually be bad for the equity market as this might prompt a Fed change in stance from dovish to hawkish (meaning an earlier than anticipated end to quantitative easing and a rise in bond yields).
Considering the frothy nature of the market coupled with these economic landmines, what's an investor to do right now? I do believe that a VIX close above 15 would justify buying some protection and should the VIX continue to advance, then getting into bear funds would make fiscal sense.
That's it for now. I, too, am bugging out early for the weekend. Have a good and safe one and please do take a moment between flipping burgers to remember those in our armed forces who have courageously fought for our freedoms over the course of this country's history. A 21 gun salute to all of you!
Subscriber Notes: There is one very exciting Stock of the Day--do make time to check this one out!