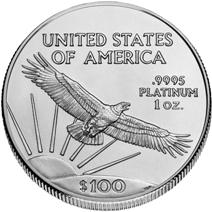 What the market taketh away, the market giveth. The recent roar of the bear failed to intimidate the bulls as the major averages managed to rebound off of support levels. The 1600 level provided firm support for the SPX and so did 3400 for the snazzy Mr. Nazzie. Tomorrow, the unemployment numbers will be closely watched and could be a source of volatility, so you bulls should keep your party hats in the closet until then.
Today saw a huge drop in the dollar compared with other currencies. Could this be the start of a bear market in the greenback? A quick look at the currency charts are showing huge topping tails in many foreign currencies (yen, euro, pound, loonie, Aussie $), and a correspondingly huge bottoming tail in the US$--a sign that today's action could be a one-day event. On "risk-on" days such as today, one sees a corresponding drop in treasuries and other bonds but that didn't happen. This divergence could be another sign that today's drop in the dollar is an anomaly. By no means can I call myself knowledgeable in the currency market so I can't tell you why the dollar dropped like it did. (If you do know, please let me in on it.)
All that glitters is not gold!
Not only did most sectors close in the green, so did many commodities. One stand-out today was the break-out seen in some of the platinum etfs. The physically held funds, Sprott Platinum (SPPP, $10) and ETFS Platinum (PPLT, $150) both enjoy the largest daily trading volumes among the four exchange traded vehicles mentioned here with the Sprott trading on nearly twice normal volume today. The other two funds operate as exchange-traded notes based on platinum futures: iPath Platinum (PGM, $34) and E-tracs Platinum (PTM, $17). Unlike gold which has been rising but not nearly to the same degree as its silvery counterpart, platinum looks poised to rally further. Its use in catalytic converters (at least for now) makes for industrial demand and the recent miners strike in South Africa--a significant supplier of the white metal--may be part of the reason behind the its recent rise. If you're chomping at the bit to buy into the precious metal space, platinum is the technically attractive choice. Note that trading volumes on the ETN's are much lower than the physically held issues (so use limit orders) and only the PTM offers options. As always, do your own research before investing!
Subscriber Note: There is one new Stock of the Day.