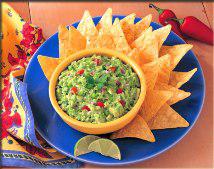 The market wasn't sure what it wanted to do today as the major averages remained range bound. But that doesn't mean that the bulls and the bears are on vacation--au contraire mes amis. Heightened VWAPS on both the positive and negative sides indicate that the bulls and bears are sparring with each other. Right now, neither side has the upper hand. A falling VIX indicates increasing complacency but the fact that the VIX hasn't dropped back below 15 shows that the bears still wield considerable influence. Should this sparring match turn into a full fledged fight, the results could likely set the trading tone for the rest of the summer. This is one main event traders won't want to miss!
Today's Highlights: Investors eschewing bonds/eating up restaurant stocks
Okay, my apologies for the lame title--sometimes the obvious pun is too tempting. But it is true. Bond funds across the board are tanking with the stinkiest sock in the laundry basket being the inflation-protection treasury bond (TIPs) funds. Two of the more popular TIPs funds are the SPDR TIPs (NYSEARCA:IPE) and the iShare TIPs (NYSEARCA:TIP), both of which not only broke major support levels on Friday but fell another 0.7% today (that's a big loss in the bond world). I'm no bond expert by any means, but might the recent sell-off in bonds indicate that the Fed really is getting close to ending its QE policies?
Well, if "Helicopter Ben" is slated to close the door on easy money and fly high into the sky, don't tell that to the consumer who is apparently feeling flush enough to eat out more. Consider shares of Burger King (BKW, $20), Chuy's (CHUY, $37), Starbuck's (SBUX, $66), and Cheesecake Factory (CAKE, $42) which all broke out to new all-time highs in recent days on heavier than normal volume. Also hitting new yearly highs are Jamba Juice (JMBA, $17) and Sonic (SONC, $14). None of these stocks show signs of slowing down and if you're hungry to add some growth to your portfolio, you may want to nibble on one or more of these issues. Technically, Tex-Mex flavored Chuy's sports one of the juicier charts. On a fundamental note, though, the P/E is a spicy 77 which is much higher than those of its peers. It appears as if investors are pricing in big growth but if something happens such as a worse than expected earnings report, declining foot traffic, or a negative turn in the economy, then the stock could fall hard. Just a few thoughts to savor...
Subscriber Notes: There is one new Channeling Stock.