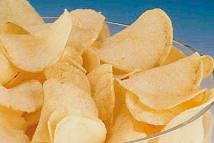 Irrational exuberance was the name of the game following the mid-day release of the minutes from the last FOMC meeting. The news caused a spike in the major averages with a corresponding drop in the VIX. But cooler heads prevailed as the situation quickly snapped back to pre-news levels. Most of the major averages ended the day either unchanged or up slightly except for the Dow Transport Index (DTX) which closed 5 points (0.7%) in the red. Add today's downward move to yesterday's topping tail and one might think that this could be the sign of further downside to come.
But think again. The market has been full of contradictions lately and today was no exception. On the bearish side, we have the larger-cap indices trading down or sideways. On the bullish side, the tech-heavy Nasdaq and the small-cap Russell 2000 continue to push higher. The VIX closed lower (bullish) but the Trin closed much higher (bearish) while the VWAP's (an indication of institutional buying and selling pressure) were all over the place. The best conclusion I can come up with is that there are strong opinions on both sides of the fence and until the bulls and the bears can find some common ground, these dog-summer days of divergences will continue. Let's hope the results of this earning season will be enough to settle the score.
Today's market highlights: The Chips are up!
Someone or something lit a fire under the semiconductors today. I have no idea who or what is responsible but I'm sure many investors in this space are very grateful for whatever reason. Breaking out to new highs: AEHR (AEHR, $1.74, +14.5%), Global Tech (GAI, $12.24, +6.3%), ATMI (ATMI, $26.46, +5%), Advanced Energy Industries (AEIS, $20.46, +4.8%), Lam Research (LCRX, $49.52, +4.3%), and Applied Materials (AMAT, $16.30, +4.1%). Another stock that did not break out today but which has been steadily making new highs is Axcelis Technologies (ACLS, $1.96, +3.7%). All of these charts are in bullish uptrends and definitely merit further investigation.
Subscriber Notes: There is one new Stock of the Day. The write up will follow later today or tomorrow. In the meantime, please check out the subscriber services for preliminary info.