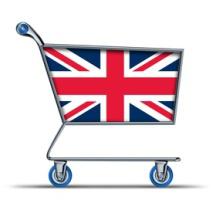 The market was on finger-hold today as traders standby for the unemployment figures due out tomorrow before the opening bell. Although I have to say while many stocks are still in bullish patterns, market internals and macro movements of the indices paint a different picture. The Trin at 0.45 this morning was telling us that the opening rally likely would not have legs. (A reading around 0.50 and under is contrarian.) The positive and negative VWAPs (a measure of institutional buying and selling pressure) was fairly evenly matched throughout the trading session providing further evidence that traders are staying on the sidelines. While the VIX continues to move down, it's still hanging out on the bearish side of 15. A better than expected jobs number could well send stocks spinning down the rabbit hole since that may be interpreted by many to mean the Fed will begin its bond tapering program sooner rather than later. Of course, speculation isn't worth the hot air it's printed on (how's that for mixing metaphors?) and we'll just have to hang onto our hats until tomorrow morning's report.
Market Highlights: British retailers--Tally ho and away we go!
We've been noting increasing evidence of a global economic recovery and today positive action was seen in the charts of two British retailers. The first is multi-line apparel retailer Marks & Spencer (OTCF: MAKSY, $15.35).. The company, affectionately known by their customers as "Marks & Sparks," is a popular department store chain in the UK and in Europe, and I'm wondering when they'll be expanding into the US. The stock has been grinding its way up for several years and just broke above $15 resistance. Although it's come a long way, the share price is half of its pre-recession high of $30.
The second is home improvement retailer Kingfisher PLC (OTCF: KGFHY, $12.64). The company has been around for over 30 years and operates over 1000 retail locations under various names chiefly in the UK, Europe, and China. The stock just broke out to a new all-time high since its 2003 US debut. Priced at 16 times earnings, it's not overvalued compared with its peers. There's good news for both retailers on two fronts: the first is that their charts are both in strong upward trends, and the second is that they both pay a dividend. Current yields are 2.1% for Kingfisher and 3.1% for Marks & Sparks. The downside is that the average trading volume on both is a paltry 100k shares, so if you want to trade these issues here, beware of wide bid/ask spreads and use limit orders. Internationally savvy investors may wish to go to the London exchange to trade these issues directly. Make sure to do your due diligence first!