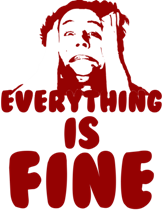 The markets continue to slide with most of the major averages breaking key support levels today:
Index Key Support Next Support
SPX 1675 1650
DTX 647.5 640
DJIA 14915 14750 (then 14500)
NDAQ 3700 3650
RUT 1050 1040
Nearly all sector etfs were trading in the red. Today's biggest losers were current market darlings the internet stocks (NASDAQ:PNQI) and biotechs (IBB, FBT, BBH). Both groups were down by at least 4% over yesterday's closing prices and all of the above mentioned etfs are now testing minor support levels. These groups have been getting quite frothy and are due for a breather and I'd be surprised if these current support levels held. Other sector breakdowns were seen in Shipping (NYSEARCA:SEA), Materials (NYSEARCA:XLB), and Retail (NYSEARCA:XRT).
International stocks didn't fare a whole lot better, either. The Vanguard Europe etf (NYSEARCA:VGK)--considered one of the global benchmark funds--broke $54 support today. The fact that UK stocks, represented in part by the UK etf (NYSEARCA:EWU), have been dropping lately likely didn't help the VGK cause. Investors long these two funds may wish to consider hedging their holdings or lightening up their positions.
That's the long and the short of it for now.