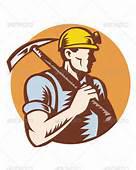 Market Notes: Mining for profits
The recent rollercoaster ride that has characterized the movement of the stock market reflects the current tug of war between the bulls and the bears. Actually, what the market internals are showing is a rotation out of some of the previous high-flying sectors (think aerospace and defense, retail, and other consumer discretionary industries) and into areas that have been unloved until recently. We've been noting the stealth rally in shipping stocks, particularly the rise of the Shipping etf (NYSEARCA:SEA) which has gained nearly 50% off its recent November low of $15. Technically, the stock is in rally mode with further gains on the horizon.
Metals and mining stocks are topping the new darlings list. Aluminum manufacturers, for one, have been drawing a lot of investor attention. Today, Alcoa (AA, $12.13) received an analyst upgrade with a price target of $15 (roughly 20% above today's close) citing a looming aluminum shortage for virtually everywhere in the world except China. Besides Alcoa, the other notable gainers in this space today were Century Aluminum (CENX, $12.24) and Alumina (AWC, $4.62). Century Aluminum was also favorably noted in the analyst's review and judging from its chart, it could take a run to its next resistance level at $20--that's 60% above today's close.
The second mining group that is beginning to see a lot of inflow is uranium. Today, shares of the Uranium etf (URA, $16.56) jumped over 4%, breaking out of a four and a half month base on over seven times normal volume. It was helped by the 5% moves in its top three constituents--Cameco (CCJ, $23.08--which broke out to a new yearly high), Denison Mines (DNN, $1.39), and Uranium Participation Corp (URPTF, $5.25). These three stocks together comprise nearly 45% of URA's holdings. The other big mover in this space was Energy Fuels (UUUU, $7.93) which exploded through $7 resistance gaining 17% on the day alone! On a purely technical basis, Cameco and Energy Fuels sport the most bullish charts.
The last group getting a lift is the gold miners, especially the junior miners. Both the Gold Mining etf (GDX, $23.70, +1.6%) and the Junior Gold Miner etf (GDXJ, $37.98, +3.8%) have been rising off recent lows and today they broke near-term resistance levels on heavier than normal volume. Could this be the beginning of the next gold rush?