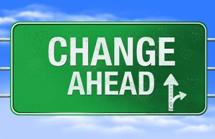 Summary of today's market action
Market action today was bifurcated with the small-cap Russell 2000 (RUT) and the tech-heavy Nasdaq gaining on the day while the Dow Industrials--aka the "old guard" index--lost ground. The VWAPs were elevated on both the positive and negative sides indicating rotation. The proof of this rotation pushed the Nasdaq to a new post-tech bubble high and pushed the Russell back above 1150 resistance. The big downer on the day was the negative action in the Dow Transports (DTX). Bears were in control of this index right from the opening bell and they quickly pushed it down 1.4%. But selling pressure dried up after about thirty minutes giving the bulls a chance to step in. They managed to keep the index afloat for the rest of the day. Let's hope they can continue to do so as the DTX needs to stay above the 720 level for today's rally to have legs.
Highlights: Java jolts, silver soars, commodities climb, healthcare & biotechs go viral, tech ticks up
A drought in Brazil has been a big factor in the recent rise in coffee prices so it's not clear (at least to me) why the Coffee etf (JO, $30.59) jumped by a whopping 9% today. The fund broke out of a two week consolidation pattern on heavy volume and appears to be heck-bent on testing major resistance at $32. As this represents only a 4% gain over today's closing price, I wouldn't be surprised if it tested this level in the next day or so.
The Silver etf (SLV, $21.13) has been lurching upward for the past two trading sessions. This is good news for precious metal bugs but it's still too early to tell if the rally will continue. The SLV has been unable to break above the $24 level since last April. If it manages to do so, that would signal a shift to an accumulation mentality in precious metals.
Alternative & clean energies are back in the green. Many exchange-traded funds in this space broke out to new highs: Solar (NYSEARCA:TAN), Clean energies & technologies (QCLN,PBD, PZD). Every day it seems as if there are announcements about new solar and/or wind farms being built. Another exciting clean energy source could be harnessing the power of ocean waves. In fact, Lockheed-Martin (NYSE:LMT) recently announced that will play a major part of the world's largest wave energy project to be built off the coast of Australia. It will be using technology developed by a micro-cap company called Ocean Power Technologies (NASDAQ:OPTT). (If you're thinking of jumping on this bandwagon please note that OPTT's stock price as doubled since the announcement last week.) Anyway, the rally in nearly all commodities has pushed one Commodity fund (NYSEARCA:DBC) out of the doldrums and through $26 resistance. It looks like clear sailing at least until its next resistance levels at $26.50 and $27.
Healthcare and biotechs continue to push higher. The rally in healthcare and biotech is almost becoming monotonous unless, of course, you're heavily invested in this area. ETFs in this area pushing to new highs today are Big Pharma (NYSEARCA:PJP), Healthcare (XLV, IXJ), Medical Devices (NYSEARCA:IHI), and Biotechs (IBB, BBH, FBT).
Technology also rose, especially in the areas of computer gaming and information technology (NYSE:IT). Continuing to hit new highs are the IT etf (NYSEARCA:VGT) and the Internet etf (NASDAQ:PNQI).
And the sector rotation beat goes on...