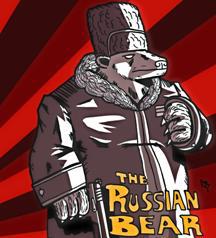 Market Notes: Despite yesterday's brief attempt to stabilize, the escalation of tension in the Crimea combined with continuing worries over the slowdown in the Chinese economy (hey, stop letting your millionaires escape and fix your pollution problem!) both served to put more pressure on the market. The VIX--a measure of investor fear and uncertainty--jumped over the bull/bear dividing line of 15. Market internals reflected this fear by showing that investors were fleeing the high-flyers for the safety of precious metals, treasuries, and utilities.
Some of today's most interesting action was in the precious metals market which saw a breakout in the gold miners (NYSEARCA:GDX) and junior gold miners (NYSEARCA:GDXJ). One gold etf, the IAU, broke out of a base today with its bigger counterpart, the GLD, not far behind. The junior gold miners in particular have been rallying off their December lows. The GDXJ, a basket of junior gold miners, has gained over 50% since then and more upside looks to be in the offing. The next level of resistance for this exchange traded fund is at $50, roughly 11% over today's close. There are options on this stock but they're not nearly as heavily traded as are those on the GDX, the major gold miners. This stock even offers weekly options for those so inclined to trade them. The GDX also broke resistance today and appears to be heading towards its next area of major resistance at $31 which is 12% above today's close.
Spec trades for tomorrow: An escalation of tension in the Crimea could send the VIX a lot higher--and Russian stocks and Russian-based funds plunging. Those with strong stomachs and money to burn could buy levered VIX funds such as TVIX and UVXY and/or the triple levered bear Russian fund (the bear Bear fund?), RUSS, on tomorrow's open with the intention of exiting the trade before the closing bell.