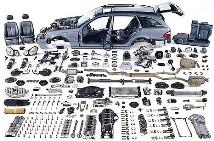 The S&P 500 and the market leading Dow Transport Index (DTX) were both finally able to break out of a month long consolidation range to hit new all-time highs. The Dow Industrial Index (DJIA) is retesting its all-time high put in a couple of months ago while the tech heavy Nasdaq and small-cap driven Russell 2000 (RUT) both sharply rebounded from a recent sell-off. The question now is how much steam do the bulls have to propel the move higher?
Looking at the VIX may provide us with a clue. The volatility index, a measure of fear and uncertainty, dropped nearly 6% today showing that investors are becoming more confident. Although the VIX closed just above 13--a very low value by historical measures--it still has a ways to go before contrarians become concerned. In the past year or so, the VIX has shown that it can stay at very low levels (in the 12-14 range) for a month or so before rebounding. If history is planning on repeating itself, we may not see the market sell off for at least another month, just in time for the "Sell in May and go away" scenario to kick in. Let's keep our fingers crossed that today's pop wasn't just an April Fool's joke by the bears wearing bull horns.
Today's hot stocks: Autos & semis deliver the goods
Two industry groups in particular were on fire today--the auto makers and auto part makers and the semiconductors. One would think that with GM's CEO Mary Barra getting grilled by Congress today would cause the auto stocks to crash and burn (like some GM cars), but it seemed to have the opposite effect. In fact many motored to new highs: Tower (TOWR, $29), Autoliv (ALV, $102), Delphi (DLPH, $70), Lear (LEA, $87), Superior (SUP, $21), Magna (MGA, $99), Thor (THO, $64), Tata Motors (TTM, $36), Fiat (FIATY, $12). Most of these have P/Es in the 15 - 25 range with Fiat and Tata being the lowest (11 & 14 respectively), and most pay a dividend with Superior and Autoliv having the highest yields at 3.5% and 2.1%. Technically, all of the above charts are compelling but I especially like Fiat's as it today pistoned out of a three year base--a very bullish indication.
The semiconductor etfs, SOXX and SMH, have been rallying juggernauts and today they both broke out of recent consolidation to hit new highs, gaining roughly 1.5% on the day. Helping these etfs along were some individual names, each popping at least 3% to new highs themselves: Tower Semi (TSEM, $10), Rambus (RMBS, $11), Lattice Semi (LSCC, $8), Micrel (MCRL, $12), Spansion (CODE, $18), Amkor (AMKR, $7), NXP Semi (NXPI, $61), Linear Tech (LLTC, $50), Freescale Semi (FSL, $25). Many of these names have been moving up for a while and still don't show signs of slowing down. Note that the rally in the semis helped the Tech etf (NYSEARCA:XLK) move past current resistance to yet another new high--just the fuel the market needs to continue moving up.