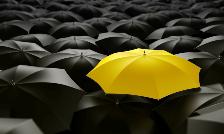 Today's action in the major averages reflected the rotation out of recent tech (think newer internet companies) and biotech darlings along with other areas that have enjoyed a long run-up such as real estate and consumer discretionary (especially restaurants and casinos) and into the more staid industries such as regional banks, oil and gas producers and suppliers, gold miners, and insurance (see below for more info). Even Treasuries and muni bonds got a lift. It's worth noting that muni bonds have been making a steady comeback since December following last year's late spring sell-off.
Betting on reinsurers
Investors have already filled their dance cards with regular insurance companies, but now they're starting to take notice of of the wallflowers in this group--the reinsurers. Reinsurance companies provide insurance to insurance companies. Essentially, they are a form of risk management for the insurance company. One way reinsurers can make money is via arbitrage, either through economies of scale or tax advantages. It is because of the latter that most reinsurance companies are located off-shore. By purchasing bonds, such as investment grade corporates, they are able to take advantage of their tax-free situation.
Several reinsurers have popped up on my radar screen. They all pay dividends, albeit small ones (yields less than 2%), but it's their charts and P/E ratios that are their most attractive features. They all deserve a look:
Everest Re (RE, $161): P/E 6.3, Yield 1.9%. The stock broke out of a 5 month base today on heavier than normal volume.
Renaissance Re (RNR, $102): P/E 6.8, Yield 1.1%. The stock broke through overhead resistance on 4/8. It broke short-term resistance today.
Montpelier Re (MRH, $31): P/E 8.7, Yield 1.6%. The stock went into the green on St. Pat's day (3/17). It spent a few weeks consolidating until the bulls finally got the upper hand it began powering higher.
From a technician's point of view, these all look like winners.