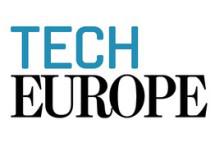 Today saw the breakout in a couple of major indices along with the breakdown in a few major commodities. On the plus side, the S&P 500 broke above 1900 to a new all-time high while the Nasdaq hurtled over 4200 resistance. Also in the plus column, some key tech sectors showed strength. In particular, Information Technology (NYSEARCA:VGT) broke out of a three month base to reach a new high while Tech (NYSEARCA:XLK) popped to another new high following Friday's breakout. This is very bullish for the tech sector.
Europe was also part of the bulls' picnic. Germany marked the day as the one where its most popular etf, EWG, broke out of a five month base to notch a new high. Also at new highs were Spain (NYSEARCA:EWP) and France (NYSEARCA:EWQ). All were in part responsible for some of the European funds to also hit new highs--most notably the VGK and EFA.
But the bulls figured into only half the picture. The bears had their day, too. In particular, agricultural commodities--most notably corn (NYSEARCA:CORN) and wheat (NYSEARCA:WEAT)--slid under support levels, both contributing to the breakdown in the Ag etf (NYSEARCA:JJA). Sure, grains ground down but precious metals also melted, especially gold (GLD, IAU) and gold miners (GDX, GDXJ) with all of them breaking through support levels. Judging by the strength of today's breakout in the 3x inverse (bearish) gold mining etf, DUST, staying away from the gold group may be a very good idea for now.