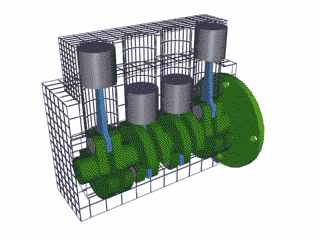 The market seemed to be firing on all cylinders as the threat of tensions in the Ukraine fades, but is today's rally just a cover-up before the next sell-off? Let's take a closer look at the technicals.
Supporting the bulls' case, we have the following:
1. The Dow Transports were the clear leader of today's rally with four airlines breaking out to new highs: Jet Blue (JBLU, $12), Southwest Air (LUV, $31), Spirit Air (SAVE, $72), and Allegiant Travel (ALGT, $127).
2. Tech also led with the following tech etfs hopping over resistance: Tech (XLK, $40), Internet (PNQI, $70) & (FDN, $61),and IT (VGT, $100). The tech rally helped push the tech-heavy Nasdaq to a 14 year high.
3. The VIX fell and closed the day near 12--a very bullish level.
The case for the bears can be made by looking at more esoteric indicators:
1. Despite today's drop in the VIX, the volatility of the VIX--the VVIX--did not drop as much as it should have.
2. Considering today's level of bullishness, the VWAPs did not reflect that. The positive VWAPs (an indication of buying pressure) ended the day with a very tepid median value in the mid-50's while the negative VWAPs (an indication of selling pressure) ended the day with a median value near -100 which is quite bearish.
3. The chart of the SPX is diverging from the chart of the ratio of the Consumer Discretionary/Consumer Staples. The only times since 2007 that this has occurred was right before market corrections.
So, there you have it. Will the bulls win the end-of-summer race or will it be the bears?