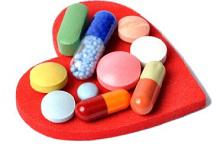 One would think that Putin's sabre rattling would send investors fleeing from risk assets (aka stocks) and into the traditional safe havens--bonds, precious metals, and oil--but guess what? We're getting the exact opposite reaction. Sure, most of the major averages began the first trading day of September on a low note, but the market-leading Dow Transports refused to participate in the mid-session sell-off and ultimately managed to not only stop the hemorrhaging in the other indices but to coax them back into the green by the closing bell. The rally in the DTX was so intense that it closed the day at its all-time high.
While this is an extremely bullish indication of a continuation in the rally, not all of the market internals are on the same page. VIX volatility (as measured by VVIX) has been trending in an upward channeling pattern since May. While the VIX appears to be settling back down, the VVIX doesn't. In fact, it appears that it's continuing the next leg up off of its channel low put in on 8/15. While there's no call for alarm--yet!--it is a cause for some concern.
Market Highlights: Brazil continues to heat up We've been noting the bullish action of Brazilian banks BBD, BDORY, and ITUB. All of these stocks continued their winning streaks today on decent volume. Following in their footsteps has been Brazil oil producer Petrobras. Both classes of its stock, PBR and PBR.A, advanced more than 5% on heavy volume. All of this bullish movement helped the Brazil country fund (EWZ, $54) to break out of a ten month base recently. Based solely on technicals, the stock has plenty of room to run to the $70 level where it will retest its previous high.
Brazil isn't the only place where there's some interesting international stock action. Today, shares of Swiss drug maker Novartis (NVS, $94) leapt over resistance to hit an all-time high on nearly six times average volume on good clinical trial results of its new heart drug. Analysts believe this drug could be a block-buster and if you want to get in on the action, don't wait too long before taking a position! The stock has options and it is interesting to note that there was a huge volume spike in the September 90 calls on Friday (before the official announcement).
Other foreign stocks that have been in rally mode include the following: Lenovo (OTCPK:LNVGY), Biosyent (OTCPK:BIOYF), DHX Media (DHXMF), SK Telecom (NYSE:SKM), ITV (OTCPK:ITVPY), and Lynden Energy (OTCPK:LVLEF). It's also interesting to note that ever since the latter company, Lynden Energy, was profiled in a Seeking Alpha Pro article on August 2nd, the stock has been under very heavy accumulation.