I love it when history repeats itself.
Given the pull backs earlier this month, this May is starting to feel a lot like May of last year. Coincidentally, the issues we face today are similar to those we faced last summer as well. The Europeans are still trying to get their act together and figure out what to do with Greece. The upcoming US "fiscal cliff" where the debt ceiling would have to be reconsidered. This is nothing we haven't seen before.
If history is any indication, the markets are going to get very, very volatile. To deal with this, I ran a screen for companies on the S&P that had positive returns from Apr. 1 to Sept. 1 (column 1) of last year to come up with some investment ideas for this summer: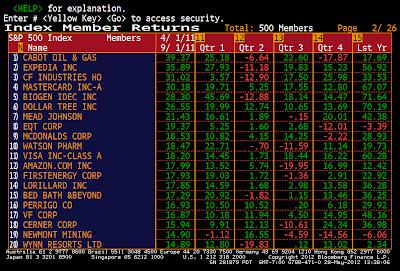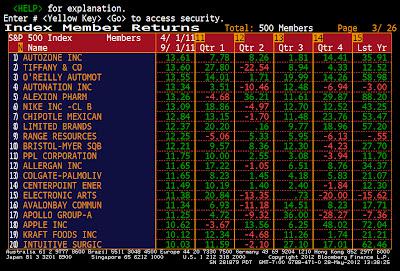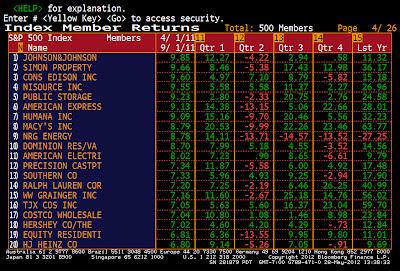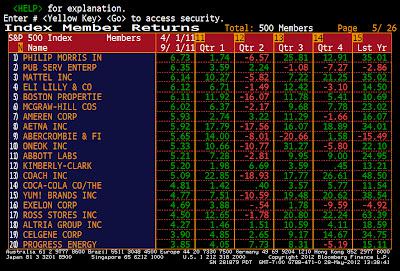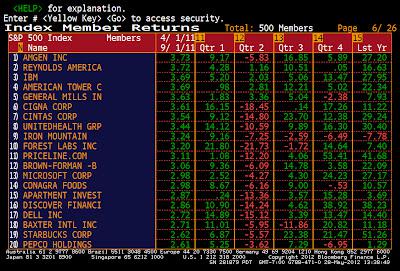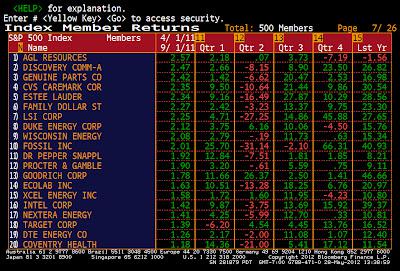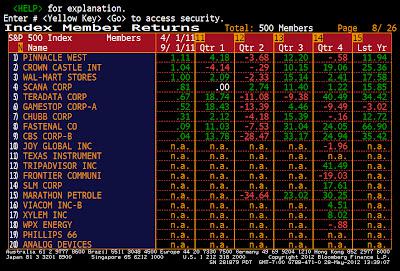 Disregarding energy and commodity stocks (whose gains could be a result of production beats, commodity pricing, etc.), many of the more defensive stocks have performed well during this period. Some of the names I like on that list include:
McDonald's (NYSE:MCD)
Apple (NASDAQ:AAPL)
Johnson & Johnson (NYSE:JNJ)
Macy's (NYSE:M)
HJ Heinz (HNZ)
TJX (NYSE:TJX)
YUM! Brands (NYSE:YUM)
Coca-Cola (NYSE:KO)
Mattel (NASDAQ:MAT)
IBM (NYSE:IBM)
Family Dollar Stores (NYSE:FDO)
Wal-Mart Stores (NYSE:WMT)
The majority of these names are dividend paying stocks, which not only provides investors with income, but also provides some downside price protection.
Disclosure: I have no positions in any stocks mentioned, and no plans to initiate any positions within the next 72 hours.