DJIA breaks its up trend yesterday. No surprise, because DJIA price and AO oscillator shows divergent for two month. So it's time to open short positions. Maybe not to late…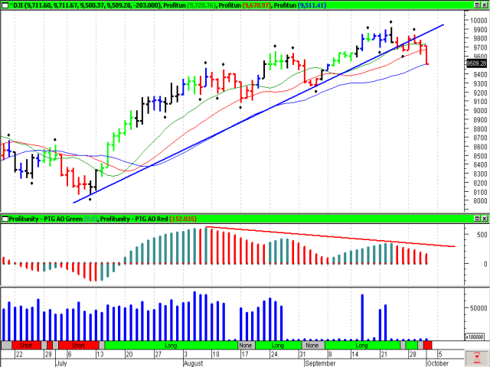 Some ideas for trading I have found:
PQ shows sell (short)  signal @6.17 USD:
PL price has a support at 19.42 USD level. But this level is a fractal signal for selling (open short position). Signal hits at 19.42 USD: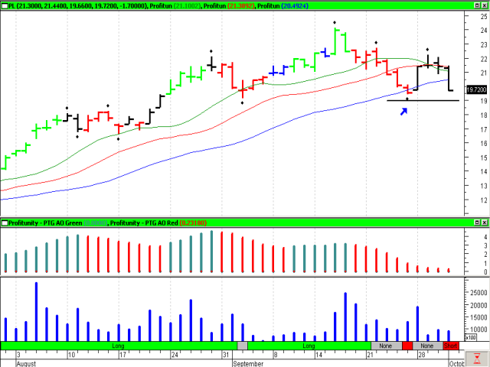 But not all stocks shows selling signs. LGF has a buy long signal at 6.16 USD: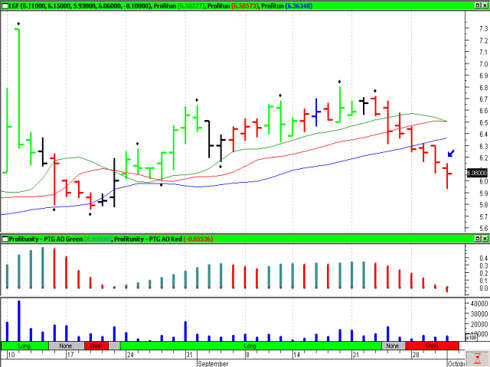 Good luck!