It's snowing in Lithuania today, although it's an autumn's time. Never mind lets go up for investing ideas.
Dow Jones index hits resistance level at 9917.99, but closed lower. Shorters are strong enough, but bulls are strong too. If DJIA shall not hit resistance level again, we'll see flat seesaw for a time.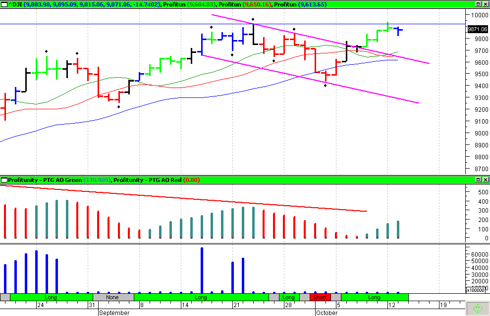 In my portfolio
I closed a half of ENZN position. It's to risky have big holding in this times: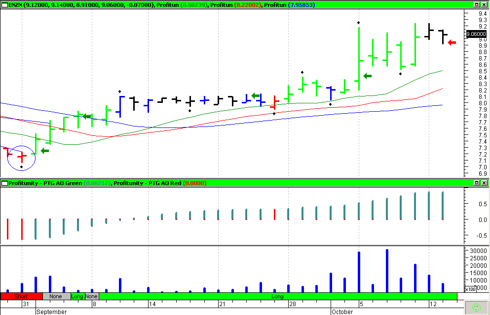 Some ideas:

CTIC has hit entry stop (1) and we have a second entry long stop (2) at a price 1.18 USD: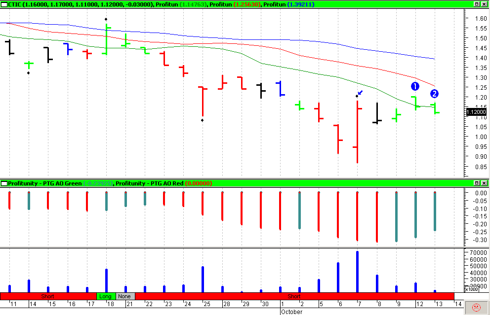 XRM has an entry long fractal signal at 1.35 USD: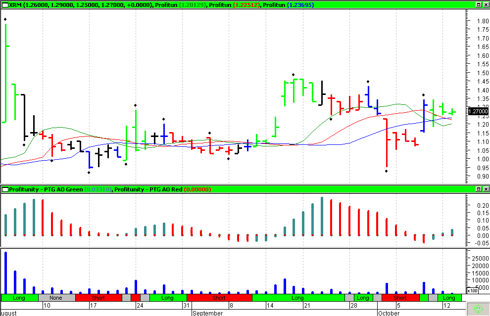 KDE has an entry long fractal signal at 1.82 USD: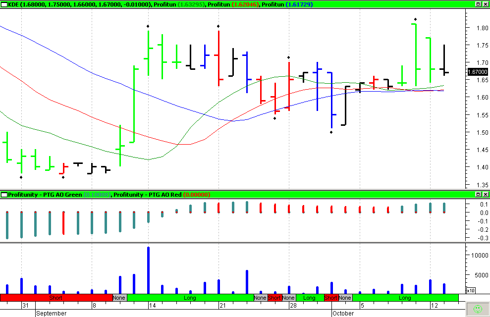 Good luck!
Disclosure: No CTIC, no VOD, no XRM, no KDE at my portfolio. Long ENZN.