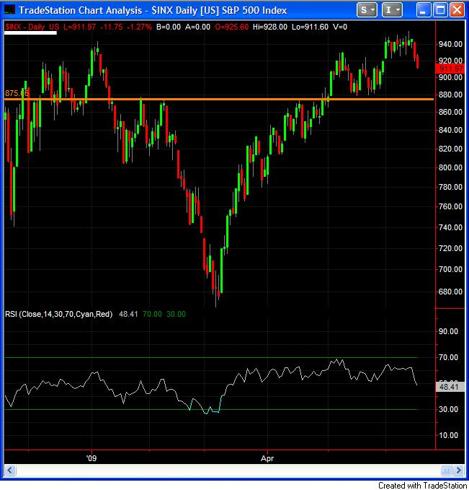 The market is in correction mode, that is now a fact. How low can it go before this ceases to be a correction and turns into something more ominous?
I think the 875 level on the S&P500 (shown in the chart above-click to enlarge-in orange) is extremely important for the very simple reason that it has proved to be quite a formidable resistance on the way up. Indeed, four attempts were needed to break out of it: on January 28, February 9, April 17 and, finally, success in early May. It then acted as support when the market wavered in mid-May.
So any decisive move below 875 should have us legitimately make arrangements for a proper burial of the bull move off the 666 low.