CANCER DRUGS

Just posted this morning at
Rx Investors
: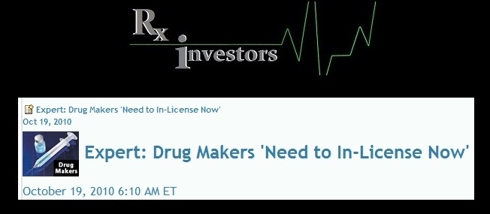 Why Subscribe to Rx Investors:
Consistency
In-Depth Research
Know-How
Objective Opinion
Persistence
Clear & Concise Buy / Sell Recommendations 
Excellent Results: 42 out of 52 (81%) Buy Recommendations have been closed with a profit since March 12, 2010.

Succeed.  Subscribe Today!

Annual Premium PLUS Subscription $200

Annual Premium Subscription: $75

 
Disclosure:
No positions.