Stox2Watch©

1. SciClone Pharma (NASDAQ:SCLN)

Shares of SCLN are advancing again today, +3.77%.
 
Outlook Good: SCLN recently announced that they expect to report a 34% boost in 2009 revenue and beat expectations for 2010.  For more details, please see this article.

2. Marshall & Ilsley (NYSE:MI)
Shares of MI are trading up nearly 3% though earnings (actually losses) fell below consensus expectations.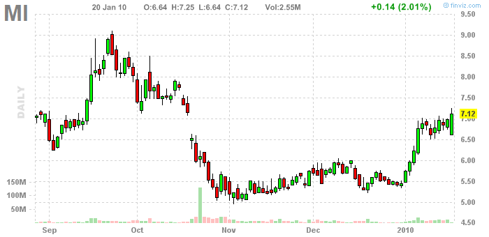 Click to enlarge
Disclosure: No positions.