As many of my readers know, I periodically post select stock portfolios at this blog. Based on the significant number of responses that I have received, I know that there are a lot of people that have also benefitted substantially from these carefully selected picks. In this entry, I am providing the results from ALL of my BUY calls.Over the past 8 months, I have provided 68 buy recommendations for 45 stocks inside 5 portfolios.

The results indicate that:

Out of the 68 buy recommendations, 56 or 82.35% were profitable as of the close on

Friday, March 5, 2010

.

The average gain (%) for ALL 68 recommendations is an impressive +27.18%.


#1

Lucky 13 Buys


July 7, 2009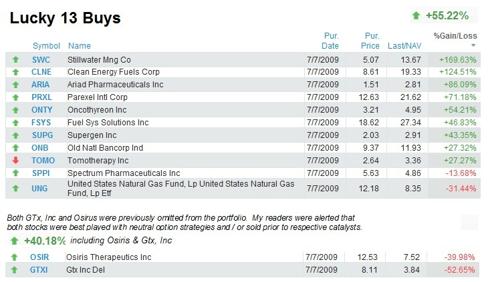 #2
Twenty Stocks Poised to Move Higher

July 30, 2009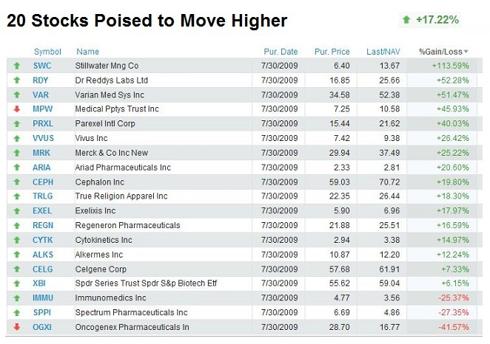 #3
Lucky 13 Buys 2.0

October 20, 2009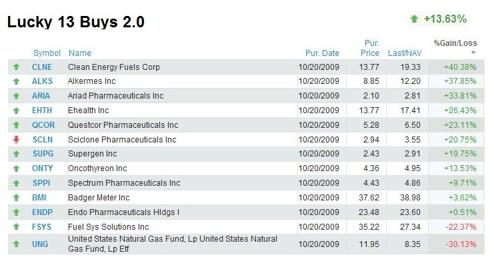 #4
Eleven More Potential Buys

November 3, 2009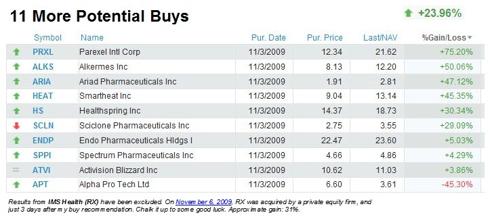 #5 Fifteen January Buys
January 5, 2010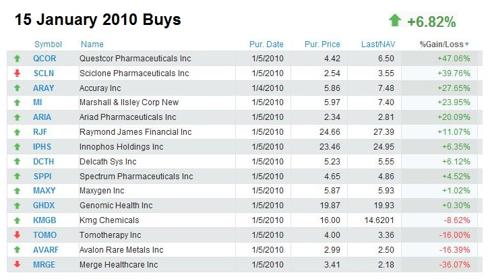 Disclosure: Long ARIA and SPPI.