This Premium article was just posted at
Rx Investors
tonight: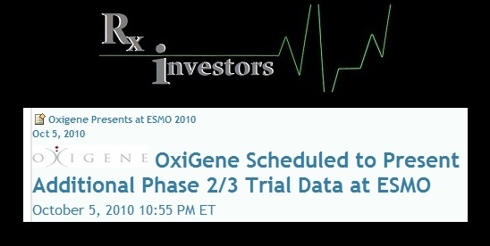 Subscribe to Rx Investors and get access to RXI's Premium articles like the one above. 
Most, if not all, of RXI's Premium Members have generated gains sufficient to ** EASILY ** justify the cost both subscription plans.  

Check out this comment posted here at SA by Doc Bates last month (See the actual comment in the image below).  Doc subscribes to my site, Rx Investors.com  For the record, he serves as an Attorney in a firm located on the east coast (NYSE:USA).  Doc posted the comment on his own free will.  To date, I have NEVER asked him or anyone else to post any comments or results at any site on my behalf.  You have my word.
 






While it may take me more time, I am absolutely committed to building this business - Rx Investors.com - honestly and with integrity.  Neither I nor the results I achieve will ever be perfect, but I promise that both will be authentic.  I'm confident in the work I do, and believe that I do it well.  Not trying to sound arrogant or cocky (I'm not at all), but I would put my results from 2009 and 2010 up against the results achieved by the best investors worldwide.

CHECK OUT MY TRACK RECORD
March 12 to October 5, 2010
80.4% (41/51) *P R O F I T A B L E* Closed Positions
Only 18 from the 69 Buy Recommendations I have made at RXI since March 12, 2010 remain "Open"
A NOTE ON BUY & SELL RECOMMENDATIONS:  (1) A Buy Recommendation, which I have NOT issued a Sell Recommendation is considered to be an "Open Position."    (2) After the Sell Recommendation is issued, then that original Buy Recommendation is considered to be "Closed" and thereby referred to as a "Closed Position."   Make sense?
AVERAGES: March 12 to October 5, 2010
2.46 Buy Recommendations Per Week
1.82 Sell Recommendations Per Week
1.46  *P R O F I T A B L E*  Closed Positions Per Week


See also:  Rx Investors Feed


Questions?  Comments?

Feel free to email me any time at:  HiRxInvestor@aol.com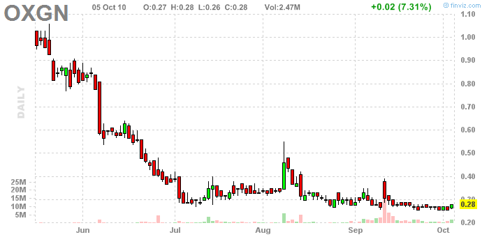 Disclosure:
No position.