Economic data, especially from China has always been untrusted and questioned. That's why as traders or investors, when trying to assess the growth or contraction in one of the world's leading economies, we need to look no further than the charts. Charts cannot be manipulated and when read correctly can tell us much more than numbers released by governments.
This morning, commodities across the board are getting slammed. Copper, gold and silver are all down at the moment by more than 2%. These are all leading indicators of inflation and deflation. They tend to move ahead of the markets and can be utilized as an indicator of expansion or contraction for global economies.
At this point if copper was to close below $2.9905 on the daily chart lower prices should be expected; warning us about not only a deeper slow down in China, but on global economies as well.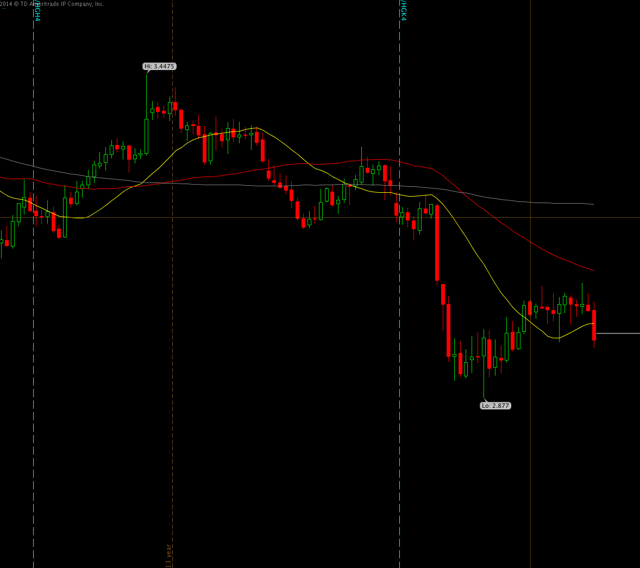 Kiliam Lopez
Elite Round Table, Pro Trader