The past few weeks, the social media sector has seen some massive selling. Stocks like Facebook Inc (NASDAQ:FB), Twitter Inc (NYSE:TWTR) and Yelp Inc (NYSE:YELP) got crushed. Investors appear to be worried that these companies will generate less revenue than expected. However, if there is one thing we know, it's when the general public thinks something will happen, it typically does not. This is considered the contrarian view, and using it combined with technical analysis will help you locate great stocks to buy and sell. Furthermore, when the general public loads up on one side of the trade, either long or short, that is a big signal for the institutions to take the opposing side of the trade and squeeze out the small guy for a loss. Remember, it is the institutions that move stocks, not the mom and pop with a few thousand or hundred shares of a stock.
Now, considering the current sentiment and studying the key technical levels, we can look for some setups...
Let's go over the technicals of Twitter Inc (NYSE:TWTR). First, for a few months the stock traded around the $70 level, before collapsing last week to a price point of $30 a share. Most people who bought twitter around $70 are sitting on a loss off 50% in a just few months time. It's a shame when you consider how many people get pulled into the hype and greed; chasing/buying stocks when they reach such exaggerated high points. As smart traders and investors, we MUST buy stocks when they are on sale, and short stocks when they are overpriced. No smart trader was buying TWTR at $70, at that point it was all "chasers" following the heard, while the institutions prepared to take their money.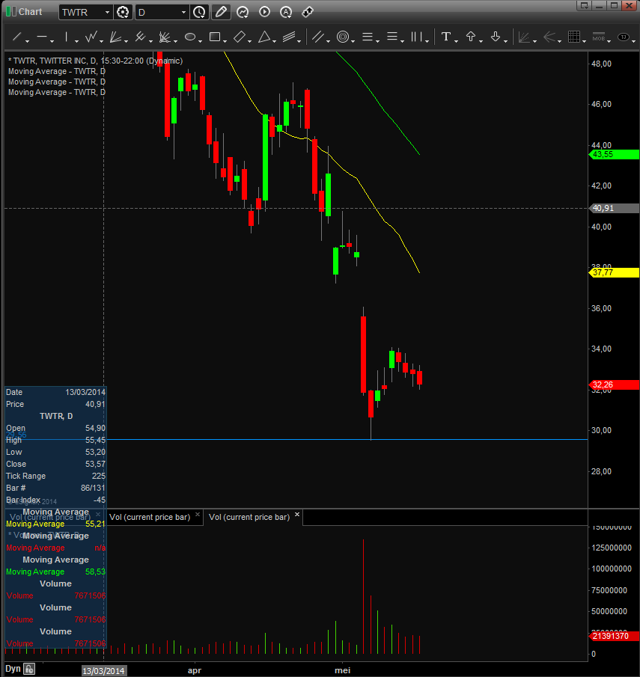 Kristof De Block
Elite Round Table
InTheMoneyStocks